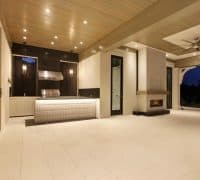 All Houston luxury homes that are built as one of a kind home designs have a story. From what it took to build the home, to what inspired the design, Houston luxury homes reflects both the owners personal experience and the contributions of the custom builders and the home design team. The collective effort results in one of a kind home construction that is not only uniquely personal but reflects the benchmarks of classic well appointed finishes. A fabulously home construction is the sum of great design and complimenting product finishes. Together they represent a finished home product that will be built for the ages.
It is the rite of passage that greatly influences classic architectural design. We will explore the luxurious product finishes that are in high demand and represent the best in personal comfort and decor for Houston luxury homes.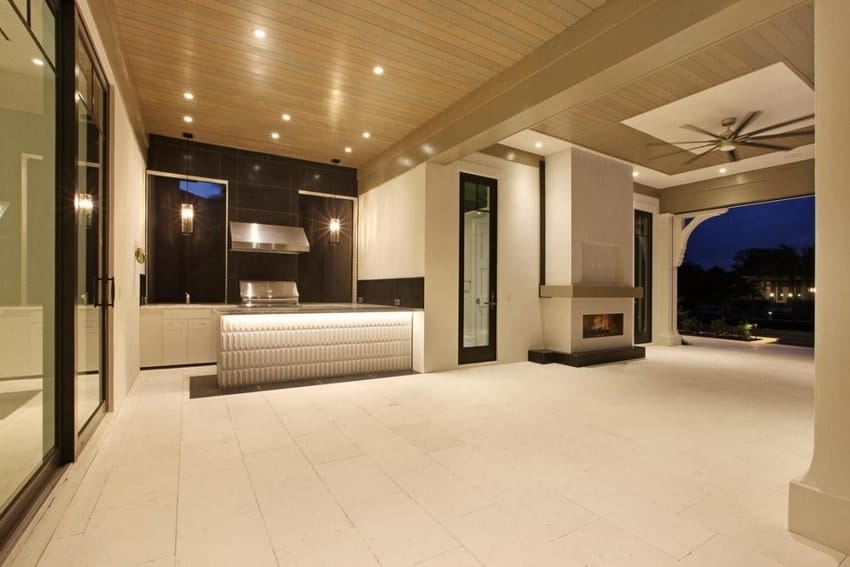 High Ceilings – As the ages of architecture has proven, high ceilings introduce volume and a majestic feeling to a rooms space. From the period of the castles of Europe, successfully people have required the need to introduce a volume of space into their living area. There are many theories as to what high ceilings represent to people to create this demand including the sense of freedom and the feeling it provokes of feeling smaller. Regardless of the peoples motivation for wanting high ceilings, they are able to create an expression of uniqueness and spaciousness that resonates with successful homeowners.
Open Floor Plans – The long standing home design standards for floor plans have been defining dedicated spaces with walls. As modern architecture took hold in the 50's & 60's it introduced the concept of the open floor plan. This concept has gained greater momentum the past 25 years. Owners liked the idea of a home where the kitchen was open to the family room so everyone was involved in the family lifestyle. Another attraction is that owners can entertain larger groups and keep thereselves involved as part of the group while hosting.
Spa Like Bathroom – Influenced by the world class spa resorts, bathrooms have become more then a space for personal hygiene. Spa like bathrooms introduced attractive water therapy fixtures such as whirlpool tubs, pulsating body sprays and rain shower heads. Many of these bathrooms include separate water closets, his and her vanity and oversized showers with steam shower capabilities.
Chef Kitchen Appointments – Kitchens have been called the heart of the home and have become increasingly important even in the fast pace times of today's family. Kitchens reflect the way families want to live, exhibited by features like eat in kitchen bars, multiple service prep areas and the best of professional appliances. A chef kitchen has become a must have instead of a want to have in today's luxury homes. They are designed to facilitate the day to day family use, family holiday gatherings and large group entertaining with features like warming drawers, several dishwashers and multiple service & prep areas.
Wine and tasting rooms – Over the past decade owners have increased their appetite for special purpose spaces such as wine rooms. These rooms can vary from small walk in wine closets and as large as great rooms with full kitchens and seating for large groups. The design themes can also vary from old world features to clean sleek spaces with glass door chillers and wall mounted displayed bottles.
Private gyms and Exercise – As peoples knowledge about healthy lifestyle practices continue to grow, home gyms and exercise areas continue to be in great demand. This is due to the great convenience and privacy that a personal exercise area can provide a busy professional family. Many of these spaces are directly connected to the master great suites that are gaining functional popularity.
Retail Display Dressing Room – Large retail display style master walk-in closets have become must haves in new luxury homes. They feature floor to ceiling cabinetry with special drawers and storage for shoes, purses and scarves & ties. For high ceilings in closets builders are installing spring loaded pull down hanger racks to optimize the full storage capacity of the room. Inland cabinets with stone tops have also become popular for addition drawer space and a work station to layout clothing.
Safe / Panic Rooms – Security continues to be a top priority for successful homeowners. In an effort to protect the family, they have been motivated to create secret spaces to gather the family member in response to an burglary alarm signal. These rooms are also used to secure personal valuables from intruders.
Lavish Master Great Suites – Master great suites are expanded master bedroom suites including, a spa like bathroom, large walk in closets, exercise areas and often include a private office and/or private message room. It is common for these suites to be between 1,000 sf to 2,500sf in area. It is not uncommon for panic rooms or home security safe rooms to be attached to these suites as well.
Supplemental & Backup Power Sources – As the electrical infrastructure ages and the demand for power increases due to Houston's population growth, the cost of electrical power and frequency of power interruptions places a premium on such supplemental power sources like solar arrays and backup generators.
Showcase Garages – Garages are taking on a increased importance in their appearance and general finishes with cabinetry, concrete epoxy composite coatings insulated garage doors and pet bathing stations. The sizes of garages is expected to accommodate 3 to 5 vehicles or special workshops or hobby rooms.
Unique Views – With a greater demand for larger amounts of glass being introduced into the exterior envelope of Houston luxury homes, a greater demand has developed for an interesting view to be available. Views from the home have become increasingly important in bringing the outside in as part of the interior decor. Spacious private backyard spaces are in high demand.
Resort Style Pool & Water Features – Resort style swimming pools and water features have had a greater impact on owners leisure and pleasure. Pneumatic water spouts, colored LED lighting displays and fire displays have transformed luxury back yards in mini Bellagio's.
Indoor Outdoor Living – Our living space continues to spill over from the inside of the home to the outside. Outside living is part of the Houston climate and has created a demand for outside kitchens, outside fireplace and cabanas and pergolas. These types of exterior features are enhanced by retractable glass doors that allow the owner to completely pocket the glass doors allowing a seamless transition between interior and exterior.
High Tech Automation Areas – Wireless technology is here to stay as part of our life. From smart homes being operated by our cellular phones to devices that work from voice commands and are computer connected to order household goods and operate home features. AV systems are integrating wireless home commands with complete home entertainment systems.