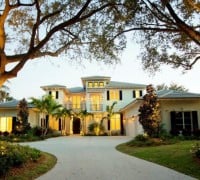 Selecting a general contractor as your luxury custom home builder is very much like hiring an attorney or a financial adviser when designing and building a one of a kind luxury home. It is vital that you clearly understand what skills, expertise and personal qualities you are actually looking for in your home builder. Do you need your general contractor to be intimately involved with the design or are you limiting their pre-construction activities to bidding a full set of detailed plans? It is also relevant in your decision making process to determine the contract relationship you are seeking to commission the home builder. Let's discuss these essential factors in detail.
Trusted Adviser
Designing and building a one-of-a-kind luxury custom home is a rare and unique experience that less than .01% of the population ever have the chance to undertake. This in part is due to the financial barriers that this process demands and also the emotionally challenging complexities surrounding such a project. The home design and building process require multiple discipline proficiencies such as financing options, legal knowledge, insurance understanding, structural engineering and a natural sense of color and design.
Depending on the amount of time you have available and your actual experience in design and home construction, you may consider selecting a general contractor that best fits your business philosophy. Being like minded is a bonus if there are unexpected project difficulties or personal disputes that arise during the design build process. If a solid personal foundation exists between you and your custom home builder, the personal problem solving element of conflict becomes less important, thus leading to a constructive result.
Needless to say, it is very important that your general contractor has the years of experience and direct relevant knowledge of the different types & methods of construction that may be required to build the design of your new home. This can be a significant issue if your home design departs from traditional design ideas. The more advanced your architectural design, the greater your general contractor's experience in different engineering methods and materials will be demanded. Unique and free forming design requires special skills and experience that local traditional architectural design does not demand of a competent general contractor.
When developing your list of general contractors, it is also helpful to seek professionals with a history of continued education and noteworthy accreditations. This should be evident by trade association accreditations such as the National Association of Home Builders – Graduate Master Builder or State Certification Licensing that may or may not be required by local enforcement authorities. These accreditations are a good indication of your builders' commitment to his profession and clients as an expert in his field.
You will need to prepare some effective questions and do your homework in preparation for meeting your long list of builders. Reviewing previous project work and discussions of business practices will be extremely helpful in narrowing your home builder list. Reducing your long list to a short list provides you an opportunity to spend time to discuss in greater detail how the general contractor will fit with you personally and how well they will fit with other members of the design build team.
One last critical point to discuss with your short list of home builders is getting a complete understanding of who in their organization will be responsible for the duties and task associated with building your home. Who will be responsible for the design team? Who will be inspecting the home construction? Who will be conducting progress walk through meetings?, etc. This is relevant these days because home builders task these responsibilities to their staff or outsource to 3rd party professionals. It is essential to understand what you will require from your home builder. If you want his personal input to the design process, you must insist on it. If you want him to personally do the critical construction cover up inspections, then you should make certain he understands your expectations.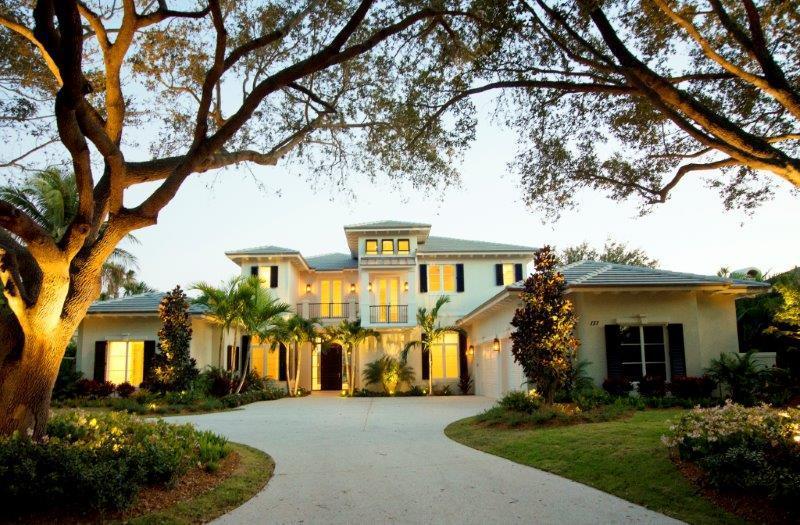 Design Build or Hard Bid
The traditional method of contracting with a luxury custom home builder is to purchase a lot and hire an architect to design a home for construction. During this time, you would develop a list of suitable general contractors and when the plans are complete, you would have them provide you with a fixed price contract amount for the construction of your new home. This has proved effective for owners that have sufficient financial resources to absorb budget busting design elements or people that do not mind having their building design plans redrawn. It also has worked effectively for owners that can manage the conflict and associated cost between builder and architect after a design error has been discovered during construction.
Hard bid contract practices place large amounts of risk on all the parties in the design and building process. It naturally creates a win / loss scenario for both general contractor and owner by establishing a zero sum contract price between the parties. It also creates a natural adversarial affiliation between home builder and architect, in regards to the architects artistic expression as it relates to cost / design relationship. This causes the architect to be less willing to express new design features that may not have a familiar cost history for fear of repercussions such as redesign time and the unfavorable impression in the eyes of the owner.
The design build process method addresses these potential issues by forcing owner, architect and home builder to collaborate through professional and personal accountability. From the early phases of conceptual design, the architect and home builder discuss the cost associated with non conventional design features. The owner empowers his design team to explore various design concept options that might not be offered for the mentioned reasons. The design team develops the home design to the owners wishes, thus evaluating cost engineering alternatives through the entire design process. This results in less overall design hours, the home design construction cost aligning with the approved budget and a much faster process track to permitting your new homes construction.
Contract & Insurance Matters
There are many legal methods to contract with your general contractor. The most effective contracting method depends on many factors such as, your financial risk aversions, the complexities of the design, your working relationship with your design team, building location and site conditions. The list goes on, but it is important to understand that there are viable contract options available to you for discussion as part of the home builder selection process. Much like we have already discussed, the decision is principally based on your available time, your home design needs, your risk aversions and most importantly your comfort level with your design build consultants.
Another essential matter to discuss is who and how will you provide insurance for the new home construction project. You as the owner of the lot will be required to pay for property insurance and the home builder will be required to have general liability and monitor the insurance of the subcontractors. The lender will require the property owner to maintain builders risk insurance during construction. These details need to be discussed at some point to avoid gaps or overlays in coverage.
As with any high ticket purchase concern, there are always trade-offs in the decision making process. Also, depending on the character of the design team members and their service commitment to the owner, what you may think is the most cost effective solution can turn out to be most expensive contracting method. That is why following these essential steps in selecting your general contractor as a trusted adviser can be the most effective alternative for your luxury custom home building project.