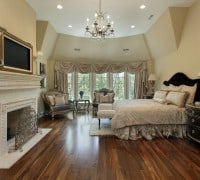 We continue our list of luxury home improvements introduced through new home building or major remodeling that will enrich your lifestyle.
Master Villa Suites:
One of the truly modern improvements in luxury home design is the advent of what I refer to as villa master suite. They consist of expanding the concept of traditional a master bedroom with bathroom and walk in closets to include additional private spaces such as a resort style exercise room, aquatic spa and private secure room. A collection of personalized resort feature areas that are primarily accessed through the master suite, hence the name villa suite.
Master Bedroom:
A master bedroom traditionally has been the primary private space of the owner to retreat when they need solitude. They are not just the largest bedroom in the house but rather highly personalized spaces including features such as a fireplace, sitting area, private balcony and special exterior view orientations. Master bedrooms remain the central piece of the master villa suite.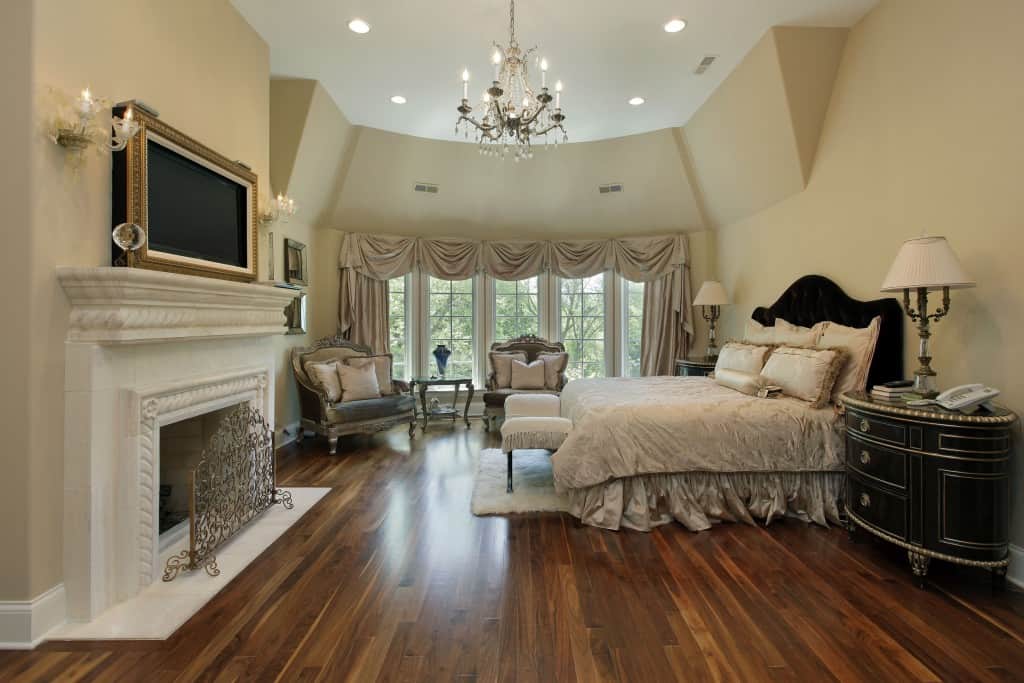 Master Bathroom:
The master bathroom has long been the owners sanctuary of the home. They are often outfitted with whirlpool tubs, stone clad showers with multiple showering hardware and his and her vanity areas. Their uniqueness is defined by the rooms use of space, selection of fixtures and the stone floor designs that capture ones imagination.
Master bathrooms usually represent the second most expensive room in the home. This the result of the cabinetry, plumbing fixtures and stone & glass products required to equip these spaces.
Resort Style Spas and Exercise Rooms:
These special functional element spaces have become very welcome features in the modern lifestyle needs. As people have become aware of the importance of how physical fitness can contribute to extending life. The home exercise room is a flexible space that can also be accessed from other areas of the home, but remain convenient when located close to the master suite. This is absolutely true when combined with aquatic spa space.
The aquatic spa rooms are tranquil spaces equipped with a sauna or steam room and often feature some form of hydro treatment area and possibly appointed with a message table. Your relaxation is heightened by surround sound and a built in water feature that adds to the serenity of the room. Placement of these room are an ideal compliment to your exercise room. These rooms become extremely useful as one ages. The hydro treatments and message tables double their purpose value through their therapeutic properties.
Master Walk in Closets:
Master closets always provides value to owners. Traditionally including built in cabinetry, drawers and lots of shelving. Shoe racks, tie racks and pull down shelving features add to the amenities of a well appointed closet. The planning of a well designed walk in closet begins with taking inventory of your wardrobe and personal effects.
Master closets have also proved to be a excellent location for security safes for valuable coins, jewelry and documents. There has also been a recent trend, due insane world events, to use these rooms also as panic rooms equipped with surveillance and satellite radio for emergency communication. Disappearing wall panels and blind spaces are well concealed by the distractions of the closets contents and add your room with luxurious home remodeling design.