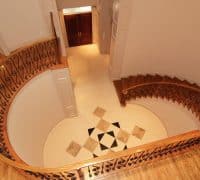 We would all love to enjoy the thrill of a new home construction project or experience the splendid excitement of a recently completed Houston home remodeling project. Although there are a number of factors that keep most of us from achieving this dream. The first reason is a bit obvious, both processes require having a substantial amount of money or the ability to finance a large amount of funds. But over the years I have witnessed that the money is not the principle issue when it comes to making such a huge personal and financial commitment. The fact of the matter is if an owner can see a clear path to a solid return on their investment, they will find a way to get the money.
After more than 3 decades of new home construction and home remodeling, I have found that there are usually other factors that ultimately influence an owners decision making process. These factors ultimately influence the owners electing to either pass on or reduce the scope on a major home remodeling project or the design and construction of a new home construction project. Allow me to share my insights that dominate and intimidate owners desires to increase the value of one of their most important assets they will ever own.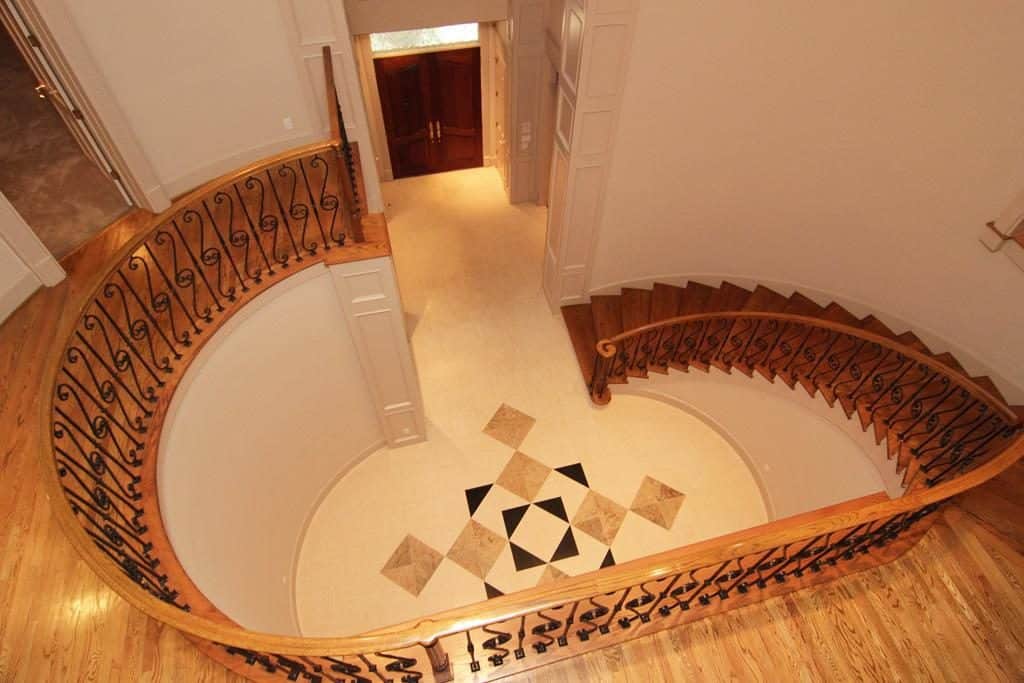 Lack of Financial Understanding of Economic Impact
To completely evaluate the benefits and/or consequences of your construction project's investment, you must have the discipline and skill to prepare or acquire the required market analysis. This skill necessitates the ability to prepare a financial feasibility study which includes developing the project cost, gathering relevant sales data and analyzing the results. It takes training and experience to understand the economic impact of various financial scenarios.
The ability to collect, prepare and comprehend this information is what empowers the owner to make a confident decision. This confidence translates into the personal power to manage both your design and your construction team effectively through the design build process. You must have a complete understanding of the future market value, relevant major cost components and the confidence in your design build teams ability to deliver a product that reflects your vision and dreams.
There is no reason for the lack of financial understanding in the preparation of this data to let this hold you back from realize your dreams. A experienced general contractor / builder should have the skills and ability to develop your financial feasibility. If you are concerned with receiving an objective opinion of a builders feasibility study you can request a second opinion from a trusted professional real estate broker.
Lack of a Trusted Adviser
Most owners have a inherent distrust of contractors in the home improvement and new home construction industry. Much of this distrust is a result of either personal experiences with poor performing service contractors or the many stories heard of dishonest contractors. The new home construction & home remodeling industry has not done themselves any favors by being slow to value customer service as a required standard of business operations.
The new home construction and home remodeling industry is a very unique service industry that provides a service that produces a product before you actually can see and touch the finished product. Unlike the automobile industry that produces the product before you buy it, the home building services allow you to actual monitor the entire construction process. Image watching your new Mercedes Benz or Lexus get built.
A general contractor is a professional service provider that represents the clients interest as a trusted adviser. The relationship between the general contractor and owner is very similar to the relationship that an individual should have with their attorney or financial adviser. Just like the fore mentioned professionals, the relationship should be based on mutual respect and trust. Can you imagine being personally sued for a large sum of money and not trusting your attorney? Neither can I, but many owners have this very relationship with their builders.
Selecting your general contractor should be no different than hiring any other professional adviser. You should get to know them personally to understand if your mutual interest are aligned. You should spend whatever time is required dating before you decide to get married, to use a metaphor. You will likely spend between 6 to 24 months working together, depending on the scale of the project. You should understand how they deal with adversity and understand what to expect from them during conflicts. You want to hire someone who has integrity and conducts business honestly and predictably. Most importantly is to hire someone like minded in your priorities and philosophies.
Build as a Team Not Competitors
It is in the owners interest to select a general contractor during the design phase. If the home plans are already complete when you begin the process of hiring your builder, this can lead to several issues in the home building process. First no one is responsible if the design is over budget. If you have 3 builders prepare bids for your plans and the prices come in 20% – 30% above your budget, you will either have to redesign or live with the results. This immediately results in hard feelings and the owner feeling they have lost something. This in turn results in creating a more competitive relationship then a collaborating effort between the owner and their general contractor going forward.
Another disadvantage of the traditional hard bid approach is that the owner does not get sufficient time to really get to know the general contractor well. They will meet to discuss the project and plans but do not have enough time to properly measure each other thoroughly.
The competitive bid process has more disadvantages then advantages in developing a collaborating relationship with your general contractor. The lowest bid does not mean that your project is going to be the most cost effective construction cost for your project. If there are not narrowly defined specifications and product allowances clearly spelled out, the actual total price can vary 10% – 15%. This is enough bid discrepancy for an owner to select the lowest builders bid, which can result in a finished total cost greater than the other bidders. For this reason alone should be enough not to make your decision based solely on a competitive bid.
There is another point about the owner working with their design build team that is worth examining and can be an additional factor that contributes to an owner disinterest in undertaking a major home construction project. Building a new home or remodeling your home requires an enormous time commitment on behalf of the owner. It takes time to design your project, select the finish products and to make decisions throughout construction process.
Runaway Construction Cost
Construction cost are a result of the labor and materials placed into a project. Each project should begin with a well defined budget range that represent the quality of the finishes of the home in mind. The project then should be designed to meet these budget perimeters including the product standards of quality. The initial budget used for design is referred to as the concept design.
The concept budget is used to guide the design and product selection process. As the owner completes the preliminary design stage, the general contractor will prepare a detailed phase budget. This budget consist of different cost estimates allocated to the appropriate cost buckets including finish products that reflect your choices. If the products have been selected, the general contractor will use the actual products price. If the finish products have not been selected, they will create an allowance schedule.
The builders fees reflect the expense of offsite operational expenses and the projected profits on the project. They also reflect the associated systemic and non systemic project risk with building of the project. The owner should have the ability to select the appropriate type of construction contract according to their risk aversion. If they want to shift the risk of cost overruns to the builder, they request a fixed price agreement. If they want to reduce the builders fee and share the cost overrun risk, they can request a cost plus contract.
Although technology has contributed to both New Home Construction and home remodeling, the construction process for these remains very much as it has been for the last 40 – 50 years. The issues that frustrate and paralyze the owners ability to achieve their long waited dreams also remain the same. Acknowledging these issues with these new era appropriate actions will indeed result in a rewarding experience in reaching your home project goals.