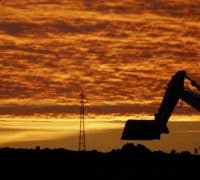 There are many ways to approach the construction of a new Houston custom home. One of the most popular methods is referred to as "build on your lot". This is when a owner who wants to build a custom home is driven by the desire of owning a specific home site. The owner may or may not already own the land, but they are in fact motivated to build a home on a specific lot. There is a number of matters that the owner should attend to prior to and after getting the land under contract.
Develop Your Conceptual Home Budget
There are a number of things you should do before you actual submit an offer on the lot and a number of things that should be done before you close on the property. Developing an all in construction cost, building site improvement conceptual budget is a most before making the offer for the purchase of the lot. This provides you some assurance that your project is financially feasible and that you can arrange both construction financing and a mortgage when construction is complete.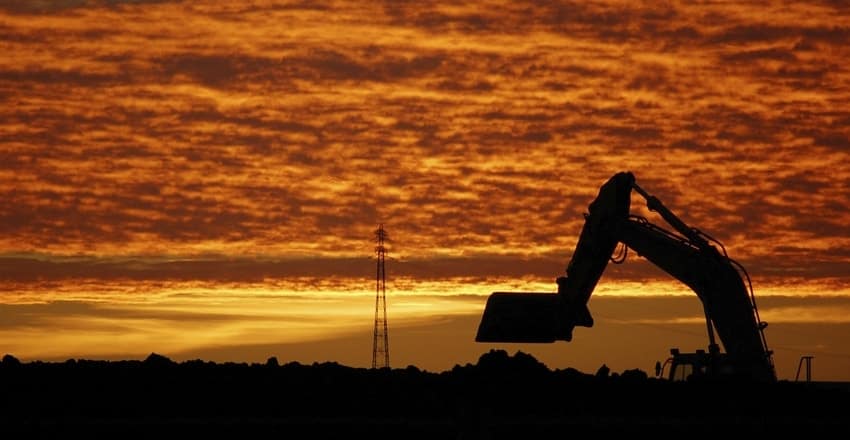 The conceptual budget also provides you and your design team a working benchmark to home design also. As your designer is creating your preliminary floor plan and homes elevations, your general contractor is refining your budget by developing itemized cost line items and product selection allowances. As the home design drawings are being finalized, so is the new home construction budget. This provides confidence that the home design can be built for the projected total construction cost and supplies you with the required documents for your lender and inking your agreement with your general contractor.
Build Your Design Build Team
The design team is a collaboration of either an architect or a home designer and your Houston custom home builder. Their primary responsibility is to provide the owner with relevant information, facilitation of the design and gate keeping for the construction budget. The results of these efforts should be a home that represents the owners vision at a responsible and anticipated cost.
It is not essential that you actual select your Houston custom builder and home designer before you close on the land contract. But it is essential that you complete your due diligence on the primary candidates you are considering hiring. This is important for a number of reasons. First that you will have the resources available for your trusted advisers to guide you through the conceptual home budget process to obtain the high confidence budget numbers. Secondly, to have them as resources to support your building site due diligence. Thirdly, your lender will want to know that you are developing this project under the watchful direction of home building professionals.
Review Relevant Property Documents
This task is essential to complete prior to closing on the property purchase. The relevant documents including an updated property survey, a current certified copy of the deed restrictions and a soil analysis. These documents will provide your design team the essential information and design criteria to keep the home design within compliance of the property building guidelines for the design approving authorities.
The survey can be used to position the home for proper orientation and placement to comply with set back and deed restrictions. The soil analysis can be analyzed for soil plasticity, radon levels and determine the need of foundation bearing capacity.
Inspect the Property
It is also important to have your general contractor review and evaluate your building site. The builder will evaluate conditions such as fill dirt requirements, drainage, utility access, tree preservation and construction storage/access. An experienced general contractor can prepare an owner with unforeseen issues and expenses required to make the lot buildable.
This is extremely relevant when assessing the suitability of a property for a large and costly home. Discovering if the property has previously flooded or had easements granted that were not properly recorded can save the owner a great expense and hassle in the future. Identifying buried and abandoned devises like old underground tanks or drain fields can give an owner the proactive ability to resolve at the expense of the seller.
Secure Your Financing
It is essential to complete your interim and permanent financing before you close on your property transaction. This is required to make it easier on your lender to secure the proper priority liens and obtain clear title at closing. This practice also allows for a clean and quick financial transaction shifting between financing instruments.
Each lender will have their own set of compliance requirements for dispersing progress draw funds. It is important that the lenders requirements are consistent with the general contractors contract payment terms, so to avoid any progress stoppages or conflicts during construction. The lender will typically use a third party inspector for draw request inspections.
Design Your Home Plans
It is not required to have the custom home plans drawn before the land transaction closing. It is required that the homes footprint fit on the lot without encroaching on easements or setback requirements. Completing the home design plans is key to completing the construction budget. These completed documents are required to have prior to completion of your construction financing.
An essential time consuming task and a source of frequent budget concerns is the selections of various finish products, such as flooring, kitchen appliances, cabinets and plumbing fixtures. Due to the length of time that is often required by this process your custom home builder will develop budget allowances.
These product allowances consist of a list of products or total amounts of square footage to purchase the required materials. They should be based on a previously discussed product quality standard. These product qualities and quantities are used to reach a total line item dollar allowance amount. Hence allowing the owner more time to make the final product selections.
Build Your Custom Home
The construction of your custom home is the final step in the build on your lot project. There is little difference in the actual construction process for built on your lot versus building on the custom home builders lot. Care should be taken to discuss the owners building process expectations and request for communication practices. For instance the general contractor and owner should have a clear understanding of what is required of the owner during construction and the most effective methods of alerting each other of issues that may develop during the home building process.
Most importantly your Custom Home Builder should make you feel welcome and a part of the home building process. They should discuss the does and don'ts of construction protocols such as avoiding giving subcontractors direction or technical discussions with municipal inspectors while on site. Providing you mock up samples of the homes features like paint colors and matching exterior wall veneers with roofing material will reduce missunderstandings. These are examples of developing effective methods of avoiding unexpected stress and disappointment. Your home building experience should be a joyous an exciting period in your life.