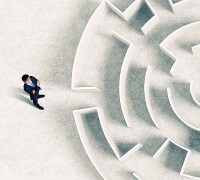 One of the most confusing and misunderstood aspects of home renovations projects is the budget pricing task. Justifiably we all want the best value we can receive for our home improvement projects. Although the remodel contractors budget or bid price does not always tell the complete story. Many remodel contractors share the opinion that if the homeowner does not ask a specific hard questions, it's not their responsibility to draw attention to gaps in the budget or their bid amounts. By the very nature of a competitive bidding process, homeowners typically want the lowest price instead of the best value. This is a discussion on how to avoid the common misconceptions of your project budget and bids that lead to making costly home renovations mistakes.
Bids Without Documents
Most homeowners begin the process of visualizing the need for their home improvement project either by outright guessing how much the project will cost to clipping some photo images and researching the cost elements on the internet. They quickly jump to the process of soliciting bids from general contractors only to find out that the bids are all over the place. This is an all too common occurrence and often results in the owner dismissing these large price variations to the notorious reputation of the renovations industry and end up awarding their project to the low bidder by default.
If this is a small project that requires a handyman, this practice is a low risk decision. The scope of this article is focused on larger projects that require multiple contractors and a variety of products and materials. These projects typically require local building permits to be pulled and can require building plans and a structural engineers stamp. When an owner attempts bidding a project without the required documents it's like driving across the country without a map. You may eventually arrive at your destination but it will not be timely or economical.
Setting a Remodeling Budget Range
So how do you establish a realistic initial renovations project budget range without the required documents? It starts with understanding how much you can you can afford and how you plan on paying for it. Most home renovations begin with a need and the failure of specific product components. Like a car, the repair cost of replacing an alternator would not have you evaluating if you should buy a new car, but if the engines fails, you may very well consider this option. The same is true for your home. If a dishwasher fails, you are not likely to have your total kitchen updated. Although you may consider updating all your kitchen major appliances. If you have water or fire damage to the cabinetry, you are very likely to consider a complete kitchen remodel.
By understanding your project needs the process will fundamentally direct and assist you in identifying the scope of work for your renovations project. If this project is clearly a product replacement project like a roof or kitchen appliances, there is little need for a complete project design development process. A simple and clearly defined scope of work will suffice.If you are considering home additions or a major kitchen remodel, then the following practices will serve you well.
Develop a Realistic Budget
When considering major home renovations the process often begins with identifying a group of photo images that represent the space you would like to create. These photo image spaces are naturally made up of a variety of product components. These products are often one of the features that caught your attention to begin with. Researching these products for availability and budget pricing is a good place to start the budget development. Once you are comfortable with the products price range, taking the collective price of the products and doubling the dollar amount is a fairly reliable indication of the what your remodel area might cost before the remodeling contractors markup. The use of this rough estimate and what you can afford to spend should provide you a comfortable budget range that you can begin a realistic conceptual design stage.
Good general contractors will not only help you develop your budget, but also let you know what's a reasonable investment feasibility for you actually receiving a return on your investment. This requires time to research the home values in the local market and study the inherent change that renovations will have on your homes market value. For example, it doesn't make financial sense to put a $60,000 kitchen in a $120,000 home. Yet some contractors will try to get homeowners to do just that.
If you cannot identify like kind project components or the scope of the project is so large you do not know where to begin, this is a good time to reach out to a general contractor as a trusted adviser. Interviewing general contractors until you find a few remodel contractors that you are comfortable working with is the most effective method in researching the realistic budget range of a project. The qualified general contractors will not likely be able to provide you with a contract price due to the lack of bid documents, but should be capable of developing a realistic budget range with an accurate description of materials provided by you.
Conceptual Design Pricing
Once the owner has created a project budget range for their home improvement projects and vetted a small group of general contractors for their renovations, they can commence the design and engineering stage of the home renovations. There are typically 2 phases to major home renovations projects. The first is capturing the conceptual design ideas as guided by the budget pricing criteria previously discussed. If this phase meets the owners needs and works within the framework of the renovations budget, we move to working drawings. This is a step by step process of capturing the broader product elements of the home improvement and clearly defining the defined details of the design plan.
At this stage of the plan design development the general contractors can provide a high confidence bid to contract your home renovations. The products have been defined, the renovations scope of work has been identified and you as the owner have had an opportunity to create a working relationship with the remodel contractors.
Following these best practices will substantially increase your odds of successfully completing your home improvement but also aid you in completing you remodeling project near the budget price that was developed. More importantly these best practices will also lead to a much less stressful home renovations experience.