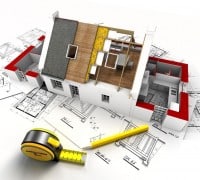 As a homeowner we accept that home improvements are inevitable requirements of home ownership. These home improvements are usually driven by product service obsolescence, home maintenance and home decor updating. These three different home improvement types represent the an estimated $300 billion in home improvement expenditures annually in the US. These numbers include all improvements of multifamily and single family residential, as well as retail product sales for the DIY (do it yourself) sector. We will focus on the distinctive differences of when a homeowner should hire a home improvement contractor or a general contractor to implement home improvements services.
Home Product Replacement Contractors
Home improvement contractors is a massive category that typically includes all home service contractors. It includes general contractors, subcontractors, building contractors, product replacement contractors, home service contractors and remodel contractors. It is an aggregate term that encompasses all home contracting disciplines except the DIY sector. Contractors are often required to be licensed in different states and cities. In Houston only a small number of home improvement contractors are required to be licensed.
The major home improvement contractors that are required to be licensed in Houston are plumbers, heating and air conditioning and electricians. There are other minor contractors such as home security contractors that require licensing in Houston, but for the most part the state of Texas and city of Houston do not require trade skill licensing, but do require building permits. As a rule of thumb, the City of Houston does not require permits for decorating items and certain home replacement products. These items typically include such products and services like painting, flooring and certain appliances.
Product replacements such as air conditioners, hot water heaters and replacing kitchen cabinets do require permits. Permits and inspections play a significant role in providing assurance that products are installed properly and increase the homeowners safety.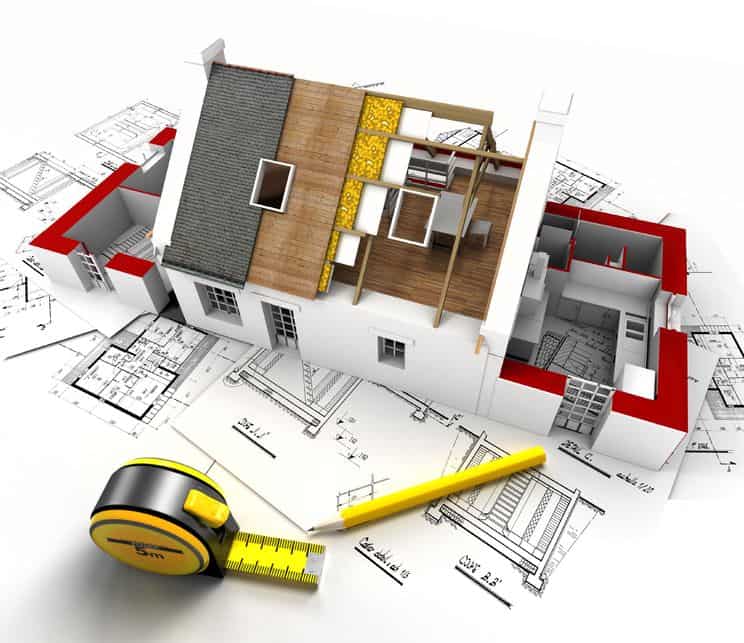 Replacement Products
Non licensed / non permit required replacement products can generally be provided and installed by anyone competent to install it safely in your home. The risk associated with the installation of non permit required replacement products is that the contractor can damage other property while installing the replacement product. For instance, if you have a painter spraying your home with a paint sprayer and your car gets coated with overspray. The same painter can accidently knock over enamel paint on a tile floor and damage the grout. These things and other accidents much worse happen every day.
An additional risk is when a homeowner buys and pays for the product to be installed and the contractors misapplies the product or damages the product during installation. Sure you can withhold payment but you still have a damaged installed product and the aggravation of fighting with the installing contractor over payment.
Home Improvement Contractors
For the purposes of this article we will define home improvement contractors as individuals (Chuck in a Truck) or companies that provide services and install home improvement products. The great number of these services and products are home replacement products that are mechanically malfunctioning or have reach the end of their service life. These products typically require one skilled crew (1 or more technicians) to remove and replace a comparably product.
This segment of the home improvement industry is by far the largest sector. The products are typically designed to be installed by a non licensed semi skilled technician. These types of replacement products generally can be classified as exterior and interior products. Exterior replacement products include fences, roofs, windows, exterior doors and landscaping to mention a few. Non licensed interior replacement products include appliances, drain clogs, painting and flooring.
There are as previously mentioned licensed replacement contractors such as plumber, heating and air conditioning and electricians. These product replacement and service providers are required to be licensed and permit their work. They are required by the State of Texas to serve an apprenticeship and pass a skills exam. They also may come as a crew (one or more) to perform their service.
In the event of a requirement for a home improvement contractor (product replacement contractors), there is usually little need for remodel contractors or general contractors due to a lack of construction management services being required. The product replacement contractor can typically complete the entire product replacement work by themselves and not be coordinated with other skilled trades.
Remodel Contractors
Remodel contractors are represented as either "Chuck in a Truck" or a company that provides one or more services associated with a home improvement project. A good example of remodel contractors would be a trim carpenter who might build cabinetry and install moldings, but will bring in a painter to apply the finish to his work. The carpenter may even undertake a kitchen or bathroom renovation. He would then bring in the required plumber and electrician as needed.
In the example of the carpenter representing remodel contractors, the distinctive differences are that their business model are capable of doing good remodeling work. Although the limitation of remodel contractors is when the scope of a project becomes more complex involving structural engineers and structural modifications to the home. Remodel contractors are not best fitted to implement structural changes or to facilitate complex home additions.
General Contractors
General contractors are typically required when a project has a larger number of moving parts and requires structural modifications. A project that requires major elements of structural design and construction management coordination would typify the need of a general contractor. Projects such as whole home renovations, second story living areas being added to existing one story homes and home additions being blended into existing living structures are excellent projects for general contractors.
Projects that require challenging construction management skills also are a good fit for general contractors. When a homeowner is in need of a trusted adviser to guide them through a project, they are best advised to hire a general contractor. The homeowner will sometimes pay more for general contractors then remodel contractors, but will receive a higher level of professional guidance, performance assurances and better customer experience.
There are many different levels and skill sets to select from when it comes to home improvement contractors. As discussed, the proper contractor to select is determined by the complexity of the renovation project and the amount of risk the homeowner is willing to accept in executing their project.