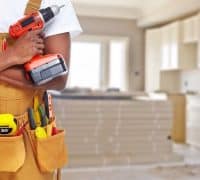 So you what to make some updates and home improvements to your home. When you are finally ready to tackle a home remodeling project, how do you know the who to hire? Well the short answer is, it depends…. Each home remodeling project has its own specific needs and risk exposures to evaluate. Accessing the appropriate remodeling contractor service provider you should hire is one of the most important decisions in the process. Hiring the right service provider will likely result in a smooth event free remodeling project. Hiring the wrong contractor for a project can result in problems, additional expenses and a host of countless issues to numerous to mention. Let's begin our discussion by examining the different types of home service providers that are available and the best situational fit for your home remodeling projects needs.
Different Types of Home Service Providers
Home service providers come in many shapes and forms just as home improvement and remodeling projects do. Although there are many different home improvement service providers that offer remodeling services, the best contractor for your project depends on the project scope of work, size of project, degree of difficulty, the back office administration requirements and complexity of the project.
The scope of work is the associated task that define the what, where and how many for the entirety of the project. These details generally describe the project work task in an sequential order that they will be performed. They will also include the quantities and detailed descriptions of the materials to be used. The scope of work is an essential part of the detailed description of professional work you should expect. It describes the detail of what you are paying for.
The actual size of a project is extremely relevant in selecting the best suited contractor for your project. A smaller project will suite a smaller contractor that has less overhead and can personally man the job. The larger a project gets in size, the greater the need for a contractor that can fulfill the requirements of these types of projects. As a general rule larger jobs are more complex and require a higher level of professional management to run them correctly.
Many large projects require an enormous amount of paperwork and documentation. These administrative tasks can be required as part of the documentation delivery milestones of the project. These services can also require sample and material testing as defined by the contract specifications. Special admen services take unique skills to perform and deliver in accordance to these specifications.
The complexity and difficulty of a home renovation project will often dictate the skill set and size of the proper home service provider. Project remodeling task such as modifying roof lines, mechanically attaching concrete foundations and eliminating load bearing walls present special professional service needs. The greater the project difficulty, the greater the need for an accredited and certified service provider.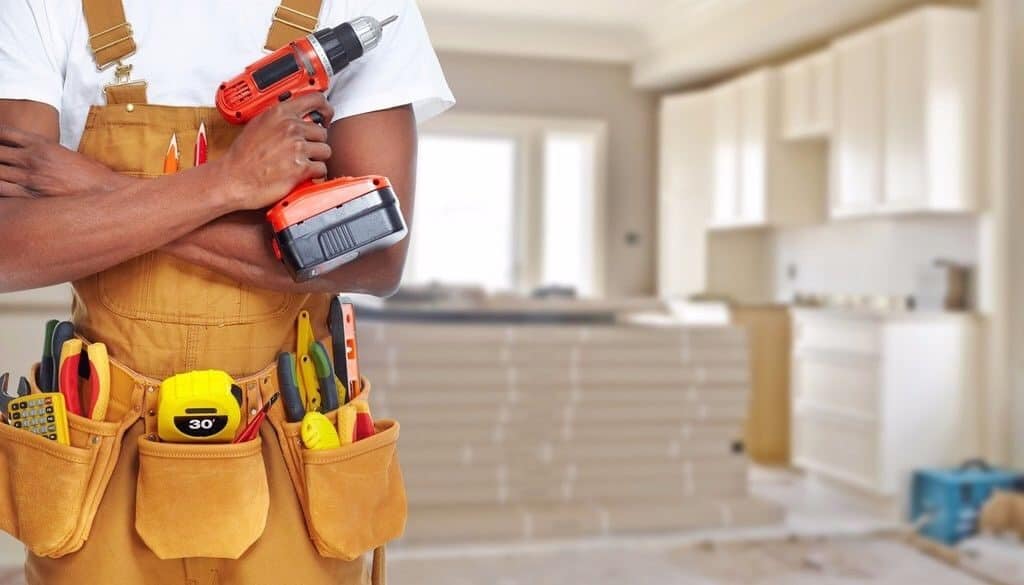 Home Services Contractor
Home services contractors provide specialized home improvement services such as electrical, plumbing and air conditioning services. Other types of home service contractors are pesticide companies, home alarm firms and garage door companies. These services providers are required to be licensed in the city of Houston.
Home services contractors as a group, specialize in servicing homeowners immediate needs. These are service providers that commonly work on an hourly rate and will service emergency or urgent need home problems. There is usually an service call expense associated with the service providers arrival and diagnoses fee for the homeowners problem and repair.
Because this type of service provider prefers emergency level clients and higher then normal hourly rate structure, these service providers are not a good choose for medium to larger size home remodeling projects. They are principally a good source for urgent home repair needs.
Home Improvement Subcontractors
These types of home service providers offer common home component product replacements. They provide and install home component products that typically have a service life shorter than the service life of the home. These types of replacement products are roof shingles, air conditioner condensers, wood siding and windows & doors.
Home improvement subcontractors will typically specialize in one or more home product replacement categories, such as siding, windows and doors. They will often buy their materials directly from the product manufacturer to gain pricing advantages and train their labor crews by manufactures installation specifications.
These service providers are competitively priced in their fields of expertise, but are not a wise choose for general remodeling or repairs outside their specialty. For the most part they remove and replace the products and do not engage in redesign or new construction.
Home Remodeling Contractors
The home remodeling contractor's principle focus is home remodeling. These can be single trade task like building out a closet or a multiple trade tasks like garage conversions. They excel in a variety of smaller home improvement assignments such as handyman services and home maintenance projects.
They may have their own employees or may use subcontractors or maybe a combination of both. The remodeling contractor is a great fit for smaller jobs that do not require a complex design and a large subcontractor workforce. In many cases they have insufficient insurance or their subcontractors may not have complete insurance. A remodeling contractor typically does not have a strong administrative business acumen. They will work smaller jobs and will often work aside his employees in various activities.
Remodeling contractors are also a good fit for kitchen and bathroom updates. They do well with product replacements with small changes required. Most remodeling contractors do not offer design build services and avoid complex structural modifications to the home.
General Contractor
General contractors derive their category name and classification from servicing all general home contracting service needs. They are normally big picture contractors hiring specialty subcontractors to perform the skilled task of remodeling the entire home. It is common for general contractors to perform both major remodeling and new construction. Many of these types of service providers have the ability to design, engineer and build or some combinations of these.
General contractors are well suited for large complex projects and projects that require larger than normal admen responsibilities. Their organizational structures are also well suited for construction management services. They often have a carousel of in house or 3rd party designers, engineers and specialty contractors to orchestrate nearly any project of any size.
General contractors are not normally competitive priced with many of the smaller contractors that work for wages and lower margins. A Genera Contractors overhead is substantially more than any other of the contractors we have discussed. They are required to maintain a required task of administrative requirements in an effort to mitigate homeowners risk. They are also responsible for staffing the projects in accordance with the project specifications. They remain responsible for the entirety of the project long after the project is complete.
Understanding the needs and risk associated with your project will assist you greatly in determining which type of contractor is suited for your projects needs. Although carefully evaluating your contractors skills and services with your project needs will serve your best interest.