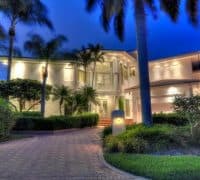 As Houston custom home builders, we are regularly educating ourselves on new home design ideas and newest product selections available. There is a driving desire to continue to increase architectural enhancements and introduce the newest technology and product designs to constantly improve our Houston luxury homes. This sounds like something that would be a fairly simple and straight forward process. Unfortunately there is nothing straight forward about introducing new design features, products or technology into multi-million dollar Houston luxury homes. This is a common conversation that we have with both new home building clients and home restoration clients on a fairly regular basis.
Houston custom home builders and remodelers are regularly tweaking their home designs and introducing new building products to get a leg up on their competition. Much like an automobile manufacture, the actual changes to models are modest at best. The introduction of disrupting technology into proven products is deliberate and cautious by both industries for some very good reasons. Although the luxury car industry produces much larger numbers of automobiles then Houston builders, the decision making process is very similar in their nature.
New Home Product & Technology Liability
Every time Houston home builders or home remodeling contractor installs a product in a home there is a measure of exposure that the product will malfunction and/or create collateral damages. This is one of the disadvantages of the business of building homes and automobiles. By incorporating products into the collective body of the home, the home builder becomes ultimately responsible for their performance and warranty.
When the Houston builders introduce new technology or new products into their new finished products they accept even a greater amount of this exposure then traditionally accepted with an established product. There is the inherent risk that the product will not be received favorably by their clients. Worse is that if the new products manufacturer has not worked out the bugs, there is a higher than normal amount of exposure to call backs and/or replacements. In either of these situations, the clients and builders are inconvenienced and irritated by the issue.
Introducing New Architectural Design Features
The introduction of new architectural design features present just as much exposure as new products but represent a different type of downside. Car manufactures typically reengineer and add major enhancements to their current products every four years. In between these benchmarks, they will introduce slight body design modifications as market acceptance test. Much like builders and remodelers they are smartly testing the water before plunging in. This approach makes a great deal of sense when you examine it.
Both the car manufacturer and the general contractor are looking to increase their clients appeal by introducing new forms and functions to their finished products. There often is very little comprehensive understanding of how their affluent market will respond. If they are wrong (the new COKE advertising campaign comes to mind), their decision can cause a spec home to sit for an extended period of time or a car model to drop off in sales. It is probably responsible to point out that automobile manufactures do use focus groups for most major engineering and body changes, although they don't always work out.
There are additional unforeseen exposures that are created when Houston builders introduce innovative architectural design features into the Houston luxury homes product. We are reminded of the large number of synthetic stucco failures nationally when the product system was rolled out. The system was vulnerable to water intrusion, ultimately resulting in the complete removal and replacement of the system. Similar issues have happened with complicated roof line designs and oddly shaped design foundations. There is always a higher level of possible unexpected complications that result from unorthodox and irregularly designed structures.
Trusted Advisor and Construction Advocate
The most effective method to avoid the hard lessons associated with design or new product incidents is to partner with highly experienced professional master builder. An experienced general contractor that has had direct experience with a collection of diverse architectural design themes and a variety of different construction methods proves extremely resourceful in vetting these risk exposures.
A proper due diligence review of design and new products should be carefully conducted by the general contractor and design team before acceptance by the owner. Additional on site testing and product mock-up can be conductive to reduce the risk of unwanted issues. The exposure can also be mitigated by introducing the new technology or products into the design so to easily replace or service with little problem.
The introduction of new products and technologies benefits to Houston home builders and clients alike will continue to outweigh the business risk associated with their use. Houston custom home builders and clients alike should take cautious consideration of the possible issues that can result from the unforeseen consequences of installing uninvestigated technology and new products into Houston luxury homes.