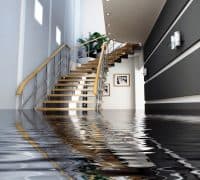 Houston homeowners that have experienced damage from flood waters are experiencing frustration and anger as their patience is taxed to levels as unprecedented as the 800 year rain levels brought by Hurricane Harvey. A month has passed since the federal government declared the Houston area as a natural disaster area. During this time homeowners have timely filed their insurance claims only to be placed on long waiting list to obtain assistance from Red Cross, their adjuster appointments and even a longer list to speak with qualified Houston remodeling contractors.
In most cases many of these homeowners have never experienced an insurance claim let alone the complexities of filing a storm flood water claim. They have gone through an emotional event that no one would want to undergo, including being forced to abandon their homes and exiting through chest deep water to get to higher ground. For those who have never encountered flood waters, let alone the severe levels we saw, it is hard to understand the proper procedures in processing a flood claim that will result in a claims benefit that will replace your home and contents to its previous condition.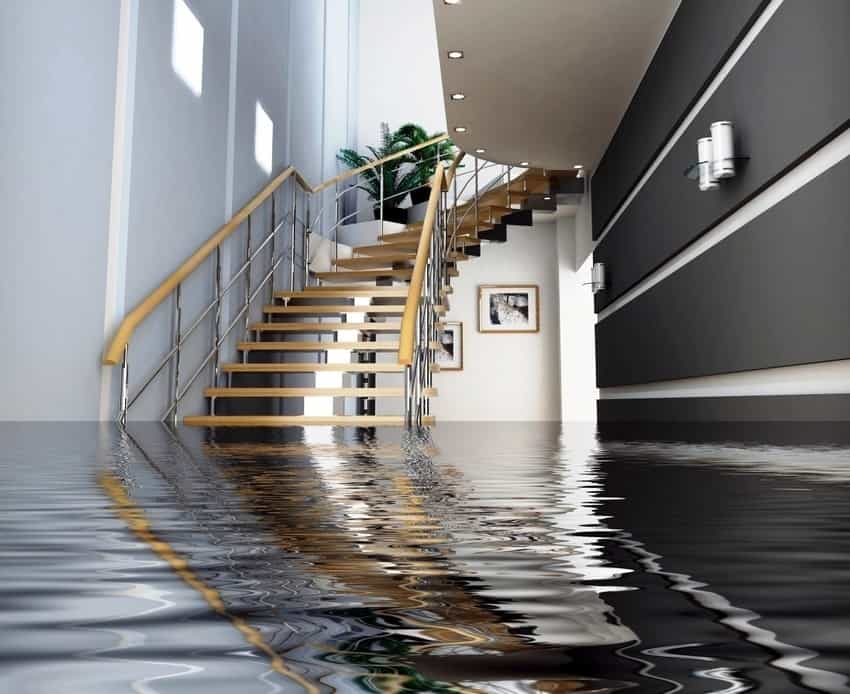 Frankly the entire process can be overwhelming and emotionally draining for these flood victims as they wake up day after day to this bad dream that doesn't end. This frustration will often transition to acceptance or anger as many homeowners realize that many of these things are outside their control. If their frustration develops into acceptance, then the homeowner will understand that this is likely going to take an extended period of time and will cautiously think their situation through carefully. If their frustration results in anger, they are likely to attempt to force things to happen which can result in making poor decisions that do not serve their best interest.
Some of these poor decisions are not properly documenting the before / after home damages or not documenting the water damage remediation. The most common major problem is homeowners taking short cuts or rushing the dry out period. This action can result in entrapping unwanted levels of moisture & mold by covering up the walls before the appropriate moisture content is reached.
Hiring remodeling contractors abruptly can also result in the problem going from bad to worse. Poor remodeling contractors can cause many problems such as not completing the project in a timely manner, poor workmanship, damage to the existing finishes and leaving mountains of unpaid invoices that result in liens being placed on the home.
So Where is this Silver Lining in this Tragedy?
Depending on the age of your home, the level of damage you have sustained and your general desire to rebuild, the Storm Damage can result in a rare opportunity of a home renovation financial windfall. If you are in a newer home or have recently completed a remodeling project, this is likely to add to your frustration. But if your home is in need of updating or a major home renovation, this unwanted event creates a special opportune time to increase the value of your home while your flood insurance benefits subsidizes the overall expense. To realize the optimum insurance benefit there is a very defined process that must be followed.
As with any insurance claim the first step is verifying that you have documented the before and after conditions of your home and carefully read your insurance policy. The next step is to follow the written procedure laid out in the policy concerning filing your claim and scheduling the insurance adjuster. Preparing for the adjuster is an important part of the claims process. In most cases preparing your questions before hand about what losses are covered can help you understand what remediation will be covered. Adjusters come in all shapes and sizes. Some are helpful and will clearly share what to expect, while others are cold and distant and simply state that you will receive a determination letter. In most cases you have the right to request a different adjuster if you feel you have a warranted justification.
After this step of the process if you have not already began remediation, it is time to remove the water damaged home materials. Depending on the depth of the flood water levels and the length of time the home was submerged, you will be authorized to remove all flooring, fiberglass insulation, drywall, baseboards and doors that got flooded. The demolition continues with wood cabinets and shelves that were also exposed. As a general rule any appliance or equipment that electrical system or motor were submerged should also be replaced.
With the home in this stage you can begin the dry out and biohazard disinfection of the mold spores and bacteria that was left by the contaminated flood waters. It is important the remediation contractor dehumidify the remaining interior building components to moisture levels acceptable to cover up with new building materials. This is also a good time to meet with your general contractor to discuss your needs and wish list. Your general contractor should understand that your insurance replacement proposal should only include products and components that your adjuster has told you that they replace. If you have removed products that the insurance company has not authorized, you do so at your own risk of paying for them out of pocket.
At this point it is important that the general contractor separate your remodeling improvements and upgrades from the approved insurance replacement items. The insurance company will not pay for unauthorized removed products or upgrades. In most cases the settlement offer is based upon lower end unit replacement cost less depreciation and less your deductable. Although the net benefit amount seldom covers the entire cost of new installed replacement products, it is a substantial amount of contribution in covering the cost of demolition and remodeling that would otherwise not be available if this was elective Home Renovation.
Another huge advantage of the silver lining from this flood damage is that Houston has been declared a natural disaster area and qualifies for federal assistance and benefits. One of the most attractive benefits is that the home improvements are tax deductible on your federal income tax for 2017. If you are a higher income taxpayer, this can have a huge impact on reducing your tax burden.
In addition, in a natural disaster area homeowners can qualify for low interest financing home disaster loan assistance. As a small business owner, there are disaster loans and economic injury loans available as well. These translate into financing vehicles that are not normally available during elective remodeling. As with most disaster subsidies, there are deadlines on the application process.
I think we could agree that no one wants to experience flood damage to their home and be forced to deal with the cleanup and inconveniences of displacement. But if you are experiencing such a fate, there is a silver lining in this tragedy that could improve your personal lifestyle and considerably increase your home value in the near future. The best advantage of this silver lining are the benefits that are available only as a result of this natural disaster.