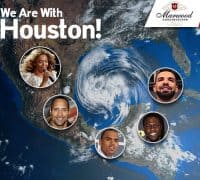 Famous faces are coming together in consolidation with the grief of the families who lost their loved ones and properties in the wake of Hurricane Harvey. The city of Houston in Texas had witnessed devastations of catastrophic nature thereby forcing the Governor Greg Abbott to say that it is one of the largest disasters America has ever faced.
Relief efforts have been pouring in from various parts of the USA and in these hours of crisis, the celebrities are not far behind. Known for their philanthropy works, Beyonce, Kevin Hart, Chris Brown, Dwayne Johnson and Nicki Minaj have pledged donations to American Red Cross and other NGOs. Some are closely supervising the relief works performed by their own charitable organizations.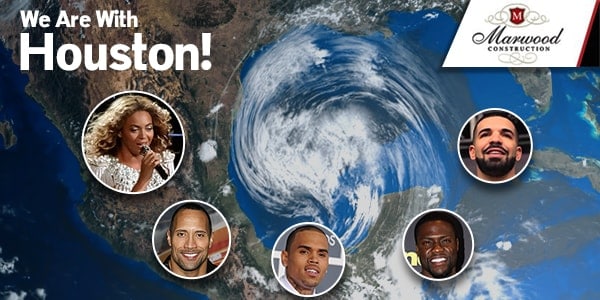 Beyonce
Via a statement published in 'Houston Chronicle', Beyonce has stated that she is working closely with her charitable organization BeyGOOD and framing plans for relief works with the help of her pastor of St. John located in downtown Houston.
Kevin Hart
Kevin Hart has pledged to donate $25,000 to American Red Cross society.
Chris Brown
Chris Brown has pledged to help the victims with a personal donation of $100,000.
Dwayne Johnson
The popular WWE and WWF wrestler turned Hollywood actor Dwayne Johnson has pledged to donate $25,000 via a post published on his Instagram account.
Nicki Minaj
The famous rapper, songwriter and model Nicki Minaj has pledged to donate $25,000 for the relief works.
Their gesture is appreciated by all!
We are praying that Houston bounce back to normalcy in the quickest possible time. All strength to the victims!