Luxury Kitchen Remodeling and Renovation in Houston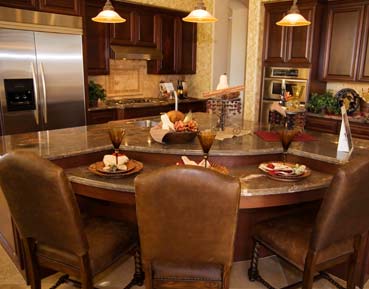 As homeowners, you use your kitchens every day to prepare meals, gather with friends and family, and engage in daily chores.  Many existing kitchens suffer from poor design and layout, making those daily tasks more difficult and less pleasurable.  Through a kitchen renovation, your home's kitchen can improve the way it represents your lifestyle as well as the way it performs during high demand situations.
We are Houston's metro area's most sought-after luxury kitchen remodeling experts. We translate your lifestyle. By choosing our company to assist you with either a kitchen remodeling or kitchen renovation project of your dreams, you will benefit from years of experience and craftsmanship that we bring to every remodeling effort.
Why Should You Remodel Your Kitchen?
Kitchens play many roles in our everyday lives.  We use them as meeting places where families come together to share their day with each other while preparing meals. Kitchens can be places where our personal tastes are reflected, whether that is a luxurious, opulent style or a more streamlined, traditional outlook.  No matter what sort of kitchen your home already has, Marwood Construction can help you improve its appearance and performance.  Through a kitchen remodeling or a kitchen renovation, you can enjoy several benefits that may not be readily apparent, including:
Increased home value – By remodeling your kitchen, homeowners can add tremendous value to their homes, especially when it is time to sell. Kitchen remodeling efforts provides the greatest returns on investments of all home improvement investments.
Bringing your style to life – Boring "builder's grade" kitchens do not inspire buyers or reflect your personal lifestyle. Through a kitchen remodeling with the help of the experts of Marwood, you'll fall in love with your space all over again and can enjoy your kitchen's new style for years to come.
Boost efficiency and function – By carefully planning and implementing space improvements through a kitchen renovation, homeowners can more effectively utilize space and make the kitchen flow more efficiently.
Save utility costs – As advancements in appliances and fixtures continue to become available, homeowners can enjoy savings on their energy and water bills. Energy- and water-efficient kitchen additions are good for the wallet as well as environment.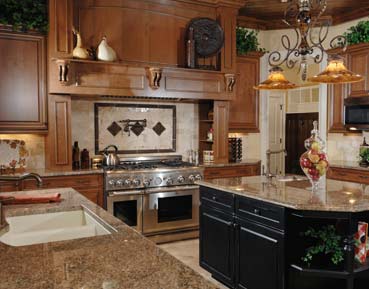 The Marwood Construction Difference
Marwood Construction has been the Houston area's leading building and remodeling contractor since we opened our doors. We have built a reputation on uncompromising quality and craftsmanship in every project, whether that is a remodeling project or the construction of a luxury home.
Central to our success is our commitment to our clients.  We take the time to listen to your needs and desires and create a plan for your kitchen remodeling project that takes into account your budget as well as the structural and space limitations of the home. With this road-map, we reduce the number of unpleasant surprises as we undertake your well planned kitchen renovation. In no time, you'll have a stylish, functional, and luxurious kitchen you can be proud of for years to come.