Luxury Homes in Houston
Our Process
Offering Unique Design Complimented by Unparalleled Quality for Your Prosperous Lifestyle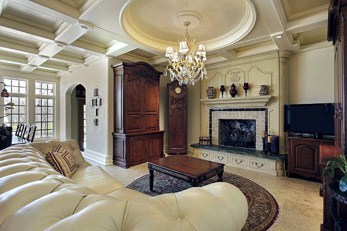 Marwood Construction is proud and honored to support our distinguished clients with the design and construction of their new luxury homes in Houston. We recognize that the service we provide in assisting our clients realize a once in a lifetime dream is a privilege.
Marwood Construction has earned the Graduate Master Builder (GMB) designation from the National Association of Home Builders (NAHB). This designation requires that graduates meet prescribed educational requirements and verify a tenure of seasoned experience as a master home builder. This is the highest designation that the NAHB offers qualifying professionals. The NAHB goes to great lengths to qualify its graduates assuring home building clients have a greater confidence in hiring a GMB designee because it defines the professional benchmark for business achievement and conduct that should be used to measure builders.
Through our systematic process we determine home design requirements, lifestyle functions and budgetary needs to assist in pairing you carefully with the best design team that fits your interest. The purpose of this consultation is to provide our clients with a road map in navigating the design and construction of luxury homes in Houston. The custom home design and building process is complicated and a very personal experience. Our luxury home construction approach facilitates the owner through the landmines inherent to the process, allowing them the needed time to research and make the required decisions in realizing their home design and building goals.
Marwood Construction provides our discerning clients alternatives typically not available when designing and building their dream luxury homes. We understand that providing only one contracting method of having your new home designed and built does not satisfy all the clients' needs. Marwood Construction offers their discriminating clients different construction services options to satisfy their financial and service needs building their luxury homes. We also understand the overwhelming complexities associated with finding the perfect lot, selecting a home designer that captures your imagination and a trusted builder that will compassionately guide you and your family through the financial and emotional process effectively and efficiently.
Our Commitment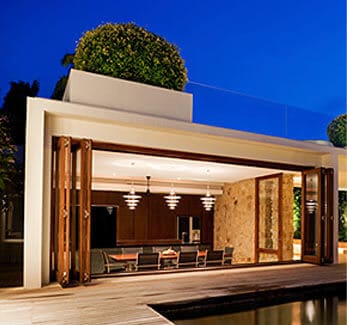 Our professional team is committed to vigilantly advising our home building clients while serving their needs above all. Our goal for this collaborating effort is to provide you our best effort in planning, budgeting, scheduling and executing both your home design and the construction of your new luxury home. We take the management of your resources and the role as trusted adviser with great respect for the imposed responsibility and honor.
We will always make a genuine effort to listen and openly communicate with our clients during and after the home design and the building of luxury homes in Houston. Through our design build collaboration, we promise to supply you a quality product without breaking the bank. We are committed to delivering our clients unique and rewarding customer experience.
Marwood Construction strives for excellence by demanding more of ourselves than our clients do. We want your business and we want you to tell others about us. We are committed to excellence for your project and will create a luxury home you will be very proud of and serve your needs for a lifetime.
Our Vision
We at Marwood Construction want to assist our clients in realizing their luxury home needs and goals by providing the most satisfying journey we can facilitate. This includes unparalleled customer service in shaping and creating your mind's eye custom home, keeping you fully apprised of relevant information and efficiently building an exceptional master crafted finished product . We have no desire to be the largest luxury home builder but rather the best for our clients.
Luxury Homes in Houston Delivery Methods
The Design Build Method
New "One of a Kind" Design Build Luxury Homes in Houston Services
Design Build Luxury Homes Design Standards
Build for Quality – Quality is defined by many methods and standards and ultimately judged by people subjective perception. The industry has created degrees of acceptability and margin allowances to objectify minimum standards as benchmarks. These are the following common sanity test for measuring quality;

Observation – Does it pass the eye test
Functional value – Does it operate for its intended value so not to be serviced regularly
Aesthetic value – Is it attractive to look at or do the flaws interrupt its appeal
Tolerance Standards – Are their established performance / tolerance standards
Reliability Standards – Will the serviceability of the item be reliable

Sustainability & Green Building

Use of building products that are biodegradable
Use of energy efficient products
Onsite energy producing sources
Use of recycled building products
Use of water conservation techniques

Universal Design

Accessibility for entering and exiting
Flexibility of use by all ages
Low requirements of physical effort to use comfortably
Size and space relationship for functional use
Simplistic design for intuitive use
Tolerance for errors for unintended use or accidental errors
Bid to Build Method
Competitively Bid Architectural Plans & Documents
The bid to build approach to building one-of-a-kind luxury homes is the most common and traditional process used in selecting a general contractor. It does not mean that you will receive the best price nor does it guarantee that you will get the best home builder. There are 4 specific elements required to create a verifiable competitive bid to build for new luxury homes in Houston;
Detailed Home Design Plans and Supporting Documents

This is a critical requirement. If there are errors in the plan or holes in the specifications and documents, this can cause large swings when comparing bids
The supporting documents are detailed engineered plans for the foundation and frame structure. They include the other documents required for permitting like lot survey, homeowner association approvals and lender requirements for financing.

Comparable and Qualified General Contractors

This is just an important consideration. If you do not use a short list of qualified comparable general contractors, the bid comparisons become difficult to quantify. Low biding is a bid strategy commonly used by certain builders to win contract awards, knowing that there are holes in the plans and specifications that will later be used to create change orders.

Narrow and Tightly Structured Selection Allowance Schedule

Selection allowances are used when either the product selection has not been completed or the owner goes out for bid to compare apples to apples. These allowances should be clearly defined in a dollar amount and brand . If there is a large number of allowances, this can lead to misunderstandings concerning discounting practices and installation labor as a portion of the total allowance price.

Tightly Structured and Uniform Bid Format for Comparison

If the bids are not uniformly and consistently presented in a defined format, there can be line item cost excluded or included that are not measurable due to the owners inability to identify the scope of work or associated cost.
Project Management Services Method
Construction Management Home Construction Advisory Services
There are significant advantages to the construction management approach over both the design build and bid to build approach. They require the owner to either share in the risk of the overall total construction cost or incur an additional expense as a facilitator to the other delivery methods when using construction management as a quality control / assurance method supplemental to design build or competitive bidding methods.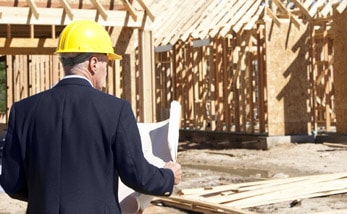 BENEFITS
An objective construction advocate in your corner
Greater Owner control of the building process
Complete process transparency for the owner
Highest level of accountability
Seamless and uniform communication amongst all parties
Immediate response to problems or inquiries
Efficiency realized by expert controlling the entire process