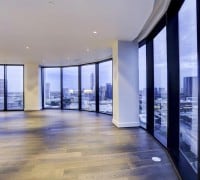 High rise condominiums are plentiful across the Houston skyline. This has much to do with Houston's attraction as an international city and the affordable cost of living it offers. Although the high rise condo housing market is cyclical much like the single family housing market, Houston has a steady demand for both new condos and resale condo inventory consisting of approximately 500 units sold monthly with an average sales price of $138/sf. For the purposes of our discussion we will focus on the higher end condo market with sales prices north of $750,000.
At any given time in Houston high rise condo market there are 6 to 12 major high rise projects either under construction or being pre sold. This market has been on the increase in demand by wealth foreign investors, young urban professionals and senior baby boomers. They are attracted to the lifestyle of low home maintenance, the conveniences of night life and cultural events and the breath taking views associated with a home in the sky. Although the availability of new high rise condos has become substantial with sales prices reaching the double digit millions, the average new high end condo will typically cost you $1,000,000. This equates to a price range of $500/sf – $800/sf depending on the location and amenities offered.
On the other hand, the purchasing of an older high rise condo in comparable areas of town will cost you half of that price range. There is a reason why the values swing so dramatically. First these condos are outdated in the their decor and are in need of much updating. Secondly, these condos do not have the full amenities such as connoisseur services and on duty security services. What they do have is the magnificent views and ideal canvas for redesigning a spacious and spectacular living space equal to the newer condominium offerings.
The real value of the older high rise condos is that there are endless possibilities of creating a personal space that will serve your lifestyle. As with any renovation project you will need to understand your space needs and have the ability through photo images or communication to express this to your design team. These ideas will be captured through a preliminary space plan. Depending on the Condominium Association, these plans may require their review and approval for the remodeling of an existing unit. Once these approvals are obtained and the drawings are completed, they will require building permits to commence work.
There are very different kinds of challenges remodeling a high rise condo. Most high rise condominium associations have very strict guidelines for construction improvements in their building. They specify security clearance for the workman to enter the building and only allow construction activities during carefully defined hours. Most condos restrict the amount of structural changes allowed to the existing structure, such as cutting up the concrete floors or the use of jackhammers on concrete beams. Most of all they are extremely sensitive to any activities disrupting the other condo owners. These are just an example of a few obstacles required to navigate to condo association.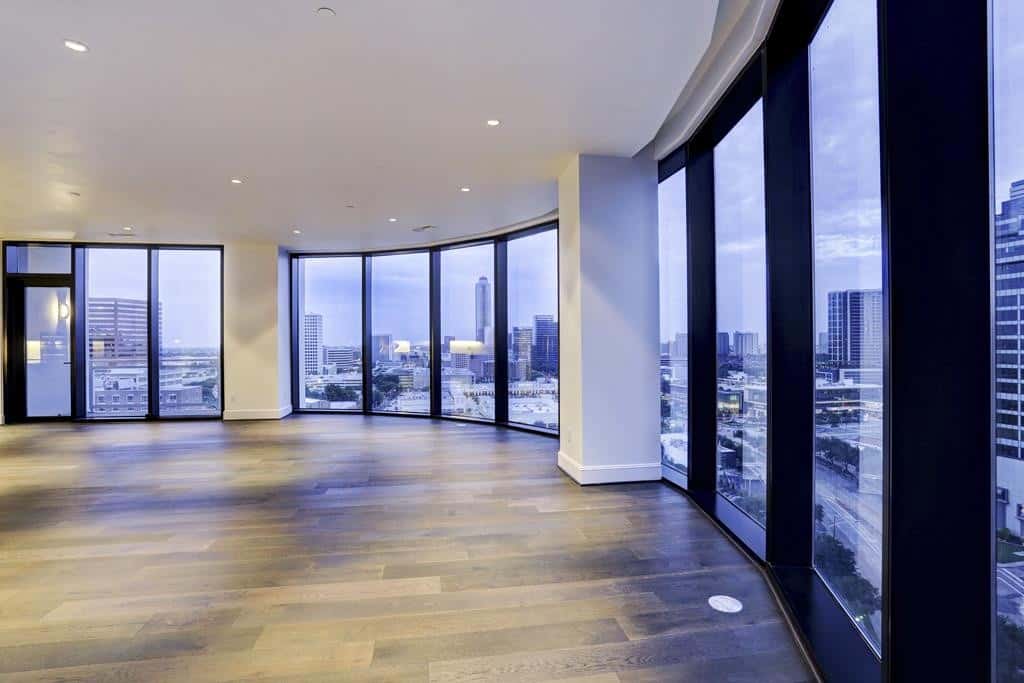 There are also a fleet of construction logistic issues that come with the remodeling of your redesigned condo floor plan. The largest and most obvious problems are associated with moving materials to and from the work site. This begins with the coordination of the demolition of the existing finishes. Depending on the condo, a protected path must be prepared for entering and exiting the unit and certain protective measures to be introduced to avoid damage to the freight elevators. The debris must not only be carted out in an approved container, but immediately placed in a specific dumpster or vehicle for removal from the site.
Stocking construction improvement materials and products also present more challenges then a single family home. The process of job site placement of required materials reduces the efficiency of the normal remodeling process due to the amount of planning required to coordinating approved shipment times, the strategic placement of products out of the way of future work and the increased challenges of getting everyone to cooperate under these strict guidelines.
There are also many skilled trade risks associated with a condo renovation. A leaking plumbing fitting on the 18th floor can cause much more damage than a to a single family home. The careless product placement overloading can occur on the existing concrete floors from heavy items such as crated floor stone or piling drywall in the center of a large floor span. There are other specific risk associated with condo remodeling that cause greater exposure than the typical remodeling projects. They are ventilation issues such as work activities that cause large amounts of dust triggering smoke alarm systems or infiltrating the central air system of the building and transferring the smoke or dust through the entire structure.
These systemic risk of remodeling your condo can be mitigated by an experienced and professional general contractor. Using a seasoned builder will not only reduce your risk exposure but will expedite the entire renovation process. Any remodeling project comes with a great deal of potential risk, but with a condo remodeling project the stakes are even higher due to the exposure of other owners. In selecting your remodeling contractor, verify his condo renovation experience and discuss the workflow plan in detail to avoid an unwelcome event. Take time to align your personal interest with your builder to reach a professional working relationship in transforming your condo space.