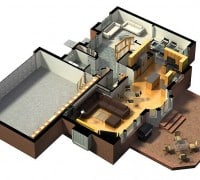 Many clients think that the best part of remodeling projects is the idea and design development stage. They claim that there is a romantic aspect of dreaming about what it would be like to live in their perfect home enjoying their family. Yet still another group would like to snap their fingers and be living in their perfect fantastic space. Both groups agree that either the idea phase or the completed phase is far better than the renovation phase. Alas, all good things are better earned than granted. The complete home renovation is a lot of work on everyone's part involved in the project. Let us explore why home owners love to explore home improvement ideas.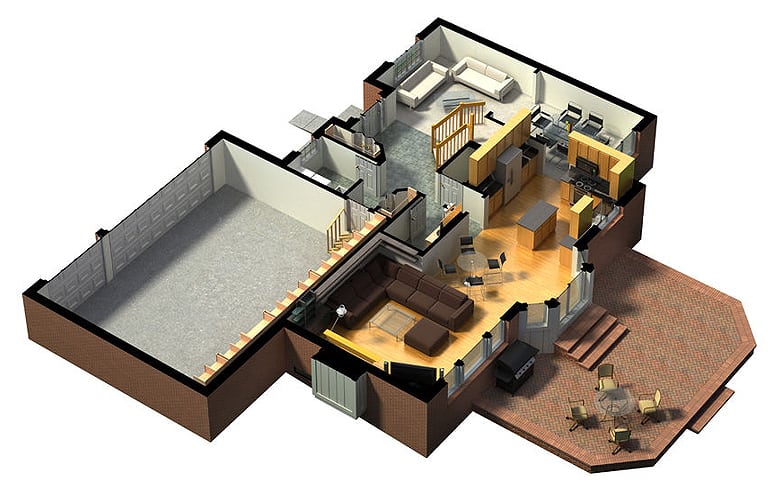 Home Improvement Ideas
Preparing and planning for a home renovation begins with the collection of design ideas, product selections and developing a palette of color. Although your immediate remodeling project may be restricted to one room of the home, there is always a spillover effect in the transition of developing the new space and the existing space. Design continuity is important to keep in mind for the best results.
Remodeling contractors can be very effective during the design idea development phase. They can provide you with insights of consequences from modifying structural walls and can provide guidance in keeping the design process effectively moving forward. The benefits of collaboration with remodeling contractors also allows the owner to develop the confidence in a functional working relationship. This also provides an opportunity that owners don't always have enough time to develop when directly contracting with your remodeling contractors for the construction phase.
The development of home improvement ideas during the early stages of the design process can be a bit overwhelming and confusing. It is a good practice to outline your personal goals by giving a great deal of thought to your current lifestyle and future lifestyle. Understanding that you want a more beautiful home is only the end result of a long process of many small decisions that will lead you to the complete portrait of your new home improvement designs.
Kitchen Remodeling Ideas
Kitchen remodeling ideas is an exploration process that can start with some quality specialty magazine page flipping. Architectural Digest, Veranda, Luxury Home Magazine, Luxe and Town & Country are always great benchmarks for capturing the best in luxury design excellence. Although the internet has in recent years captured most homeowners attention for scouting kitchen remodeling ideas, these periodical publications still produce timeless home and kitchen remodeling ideas. They will often come with the back story which is always an important aspect in understanding the goals and objectives of a major renovation.
In a perfect world you would identify a photo image that would be the ideal design and color theme that inspires you. This is usually wishful thinking as you pour over countless periodicals. Instead your research will usually result in a collage of products and design features. It is with this collection of images that we use to create a uniquely personalized kitchen space. The remodeling contractors should be a working member of your design team providing useful insights from years of experience to avoid unwanted outcomes.
As your new kitchen design begins to emerge in the dedicated space defined to install it, you will continue to introduce products and elements from your collection of kitchen design ideas. This process is much like developing a abstract painting. You have a general direction that has been mapped out, but through the actual process something uniquely special evolves. It is extremely satisfying when it comes together at the completion of the design stage.
Bathroom Remodeling Ideas
Much like the kitchen design process, developing bathroom remodeling ideas is a process that begins with researching and collecting of bathroom remodeling ideas. Over the past 10 years the internet has introduced a very efficient and simplified method of conducting this required research. Pinterest.com, Houzz.com and HGTV.com have made the online kitchen and bathroom remodeling ideas gathering process easy to save your image ideas in personalized folders. These collections can be organized and sorted by design theme, products or even color tones.
Getting your remodel contractors involved in the design and idea process as it progresses pays huge dividends if you are planning on moving the location plumbing fixtures like toilets and bath tubs. Remodel contractors can assist you in the evaluating the most efficient options to reduce cost and minimize the impact on the demolition routing of the foundation. Also not thought of frequently enough is the fact that remodel contractors also have the reliability service experience with the assortment of varies product brand names that they can share with you.
The process of researching and collecting your kitchen and bathroom remodeling ideas can be rewarding and fulfilling. Making the time to carefully plan and collect these design idea images is an essential requirement of the concept design phase of planning a renovation project. As you journey through your design experience you will continue to make reference to these products, design features and great ideas that will help you create remarkable home renovation projects.