CONSTRUCTION MANAGEMENT HOUSTON | CONSTRUCTION CONTRACTS
CONSTRUCTION MANAGEMENT HOUSTON GENERAL CONTRACTOR SERVICES
Marwood Construction offers construction management Houston general contractor services to clients in need of exceptional supervision in home and commercial construction. Our construction management Houston service agreement approach allows our clients the flexibility to staff a project as they require and still maintain control over the direction of the construction activities. We facilitate this service to allow our clients to introduce project influencers into the decision making process and to retain control over the budget, major decision making and overall leadership of challenging projects.
CONSTRUCTION MANAGEMENT HOUSTON PROCESS
Marwood Construction strives to provide value at every step of the design and construction process. We understand that many decisions should be made early in the planning and budgeting process to minimize unwelcome surprises. This process requires conceptual estimating, design development, scheduling and value engineering to help each client determine how to best to effectively build their project before committing to a plan for final pricing. Our firm recognizes that setting clear project objectives early in the process results in a much more successful project and higher client satisfaction.
Pre-Construction Services
Feasibility Studies/Pro Forma
Site Selection
Site Assessment and Evaluation
Preliminary Site Layout
Zoning, Platting and Permitting
Budgeting and Conceptual Estimating
Design Assistance/Development
Design Review and Constructability Analysis
Preliminary Cost Estimating
Project Scheduling and Sequencing
Value Engineering
Coordination with Owner and Design Team Members
Material Selection Process
Bid Package Design and Implementation
Construction Services
Clearing and Site Preparation
Pier / Footings / Foundation
Framing and Roof Structure
Mechanical / Plumbing / Electrical
Insulation / Drywall
Trim / Paint
Cabinetry / Counter Tops
Wall Treatments
Flooring
Hardscape / Landscaping
Post Construction Services
Final Compliance Inspections
Pre Settlement Walk Through
Service and Warranty Programs
Settlement and Funding
Transfer of Utilities
CONSTRUCTION CONTRACTS
Traditional Construction Contracts Services Agreements
Lump Sum Contract
The lump sum or fixed price contracts are traditionally the most commonly accepted construction contract method by owners. These contract agreements are commonly preferred when a clear and well defined scope of work is provided. They should include detailed specifications and stamped engineering documents as part of the design documents.
The lump sum contracts are effective in transferring the construction cost risk to the builder. Careful attention should be used in analyzing the allowance schedule for comparable values. This contract method are paid on progress milestones and create difficulty for the owner when they request credit for scope of work changes.
Cost Plus Contract
Cost plus contracts reflect the actual cost associated with a project, plus the associated fees usually expressed in the form of a percentage or fixed fee amounts to be paid. The actual invoices are presented for payment by the owner monthly. The general contractors fees consist of overhead and profit and paid on an agreed upon interval method.
The cost plus contract are commonly used when the scope of work cannot be clearly defined or the design of the project will be changing during the progression of the project. The risk of the project cost will remain with the owner. This construction contract method requires the owner to carefully define for the general contractor acceptable price ranges and variances to be authorized without the owners direct approval.
Unit Price Contract
Unit price contracts are not commonly used in residential or light commercial construction. They are based on price units of measurement, such as dollars per square foot, or dollars per cubic yard. This construction contract method allows the owner a very easy method of quantifying payment and progress associated with a project.
Time and Material Contract
Time and material contracts are also commonly used when the scope of work or design for a project cannot be well defined or definitively developed. This contracting method is paid on the basis of recorded hourly dollar amounts and the actual cost of the materials to construct the job. The general contractor would bill these cost with a specified fee amount for each billing cycle for approval by the owner.
CONSTRUCTION CONTRACTS
Optional Construction Contract Services Agreements
Design Build Service Agreement
Construction Management Agreement
Design / Build Services Contracts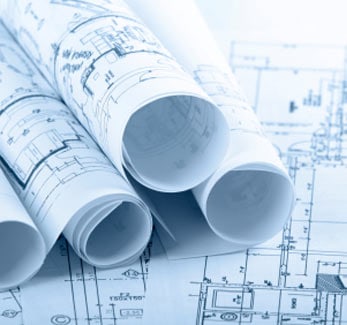 Marwood Construction Design / Build Team can take your project from initial concept to completion, providing you with creative and distinctive design build solutions, whether your project involves a renovation/addition or a full site selection and ground up construction. Design / Build is a very effective method of project delivery creating a more collaborative relationship between the owner, architect and builder, which can provide significant benefits to the owner.
Marwood will ensure that the project precisely fits your requirements and long term needs. Traditionally the owner selects one firm to provide both design and construction services. The design/ build process has been proven, by the Construction Industry Institute, to provide significant cost savings and schedule compression on building projects, when compared to more typical Design / Bid / Build or Construction Management type project delivery systems.
Under a design / build contract, Marwood Construction takes complete responsibility to perform both the design and the construction. This approach reduces the time spent by the owner, and thereby reducing the overall project schedule. The owner deals with a design / builder, rather than with a separate architect, contractor and subcontractors.
The Design/Build Advantage:
Single Source Responsibility
Greater Safety Control
Project Cost Established Sooner
Shorten Project Time
Innovative Solutions to Challenges
Cost Savings and Better Cost Control
Fewer Changes
Improved Risk Management
Greater Quality Control
Construction Management Services Contracts
Construction Management is one of the most widely accepted construction deliveries utilized today. Providing collaboration between the contractor, design team and owner, the Construction Management approach offers effective controls of a project from early planning to project completion. Considering the increasing difficulty of the zoning, platting and permitting process with local and federal jurisdictions early involvement of the contractor has become crucial to maintaining schedule and budget.
Construction Management Advantages:
Goal of the Project is shared by Contractor, Design Team and Owner
Provides services that complement and enhance the services of the Architect
Early Establishment of Budget
Early Establishment of Contractor Fee
Opportunity to Receive all Available Subcontractor Bids
Design follows the Established Budget
Less Time – Early Occupancy of Facility for Improved Operating Cash Flow
Less Time – Substantial Reduction of Interim Costs and/or Operational Equity
Greater Savings on Owner Interim Costs
More Innovative Solutions
Greater Control
Greater Team Approach
More Experience
Highest Level of Quality
Fewer Changes