HOUSTON HOME BUILDERS | HOUSTON HOME REMODELING | HOUSTON GENERAL CONTRACTORS
EXCELLENCE THAT LAST A LIFETIME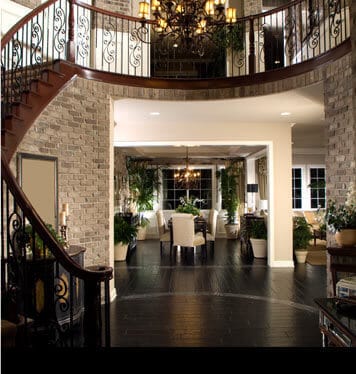 Marwood Construction provides Houston general contractors building services as one of the premier luxury Houston home builders and design build Houston home remodeling. As licensed and certified Houston general contractors, Marwood Construction's expertise is as luxury Houston home builders, design build Houston home remodeling, special purpose housing developments and multi-family project restorations.
As one of the most experienced luxury Houston home builders, we have held ourselves to a higher standard as a trusted adviser. In today's complex business environment, professional general contractors should provide their clients with trusted advice and impartial guidance. This is accomplished by your home builders open discussions about detailed process methods and in depth conversation about personal and professional expectations. It can also be provided by general contractors offering their clients multiple construction budget options and various contract scenarios to meet their needs.
Marwood Construction strives to maintain transparency for their clients to clearly understand the risk assessment issues that are used to calculate construction service fees. Marwood Construction offers its clients an al carte approach toward its service agreements. This is facilitated by listening carefully to our clients' grand vision and personal objectives for each Houston construction project. We strive to balance the proper risk factors to help our clients meet their financial goals, while extending uncompromising quality and exceptional customer service. Our firm understands that each client is unique, and they should have the opportunity to tailor their construction services to their financial & design goals.
Marwood takes great ownership in developing an effective design build team building approach in the construction process by employing a team management style involving the design team, decorators and the subcontractors with a sense of mission. Our clients have come to expect well balanced professional knowledge, with advanced skills in process management, highly regarded customer service, excellence in operations management, responsible construction design build results.
OUR PRINCIPLE and MASTER BUILDER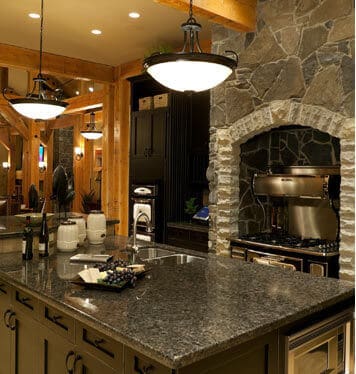 Patrick Martin is our firms principle and Master Builder with more than 30+ years of diverse and challenging construction services experience. Mr. Martin is directly accountable for building more than 1,000 single family homes with an estimated value of $330 million. During this period he has also provided executive construction management leadership for more than $500 million in total construction projects in his career.
In the past 30+ years our principal has learned his trade and has served some of the finest home builders, custom home builders and general contractors in Houston and South Florida. As a construction executive he maintained leadership roles with national homebuilding giants, Ryland Homes and Arthur Rutenburg Homes.
Ryland Homes was then one of a few major production Houston home builders in the late 70's and introduced Mr. Martin the home construction management systems like scheduling, cost control and subcontractor management. While at Arthur Rutenburg Homes in South Florida, Mr. Martin learned the art of craftsmanship and advanced techniques in new home construction as custom home builders in Florida. It was during this period that he prepared and passed his Certified General Contractors Licensing exam in Florida. To obtain a Certified General Contract License in Florida, the applicant must prove the professional experience and pass a 2 day, 12 hour State administered exam, with a passing rate of less than 30%.
As a general contractor, Mr. Martin has built luxury homes, mid rise office buildings and planned and developed the creation of several community land development projects. During his tenure as a practicing general contractor, his teams have also orchestrated some of the most complex structural engineered repairs ever attempted in the Houston area petro-chemical industry.
Full Service Luxury Houston Home Builders
As one of a few outstanding luxury Houston home builders, we provide our clients with Houston general contractors services required to meet their financial and home construction process needs. We accommodate our clients by offering both "Bid to Build" and "Design Build" services. We will assist our clients in lot selection or perform our services on existing home sites.
We also offer a variety of different legal contract methods to meet our clients risk tolerance. Including low risk acceptance contract agreements like design build contracts to the higher risk acceptance contract agreements such as cost plus contracts. For our clients that require special needs we offer project management and construction management agreements.
Full Service Houston Home Remodeling
Marwood Construction is an exceptionally qualified Houston home remodeling contractor for distinctive clients demanding seamless continuity in Houston home remodeling. As a leader in Houston home remodeling we offer our clients the same great accommodations of either "Bid to Build" or "Design Build" services.
Our Houston home remodeling service approach ultimately supports our clients desires to be an active or passively engage participation in the home remodeling process. The full service approach can facilitate the "independent active client" who wishes to participate in energetically selecting colors and product selections autonomously. The full service approach will also accommodate the "represented active client" that would prefer the needs of creating a full service design build team consisting of home designer, decorator, landscape architect and remodeling contractors.
Full Design Build Houston General Contractors Services
Marwood Construction offers Houston general contractors services to our clients looking for a complete answer to the challenges they have experienced in traditional contract methods of home construction services. Through our stewardship and professional accountability, we reduce our clients risks of financial surprises developing from design errors or budget overruns experienced during "Bid to Build" programs.
Our Houston general contractors design build services make the design and construction process much less stressful and aggravating so our valued clients can enjoy their home construction project. This is achieved by controlling cost, completing the project in a shorter time and providing our client more control over the entire design and building process.
Luxury Houston Home Builders

Providing exceptional supervision and superior customer service to your design and home building experience.

Houston General Contractors Remodeling

Offering the finest in quality home remodeling and facilitation in personalizing your home through the design build remodeling experience.