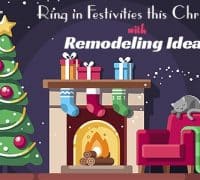 Christmas is finally here and so is the time for Christmas remodeling. All of us want our home to look the absolute best. Celebrate the spirit of the season by decorating your home with these pretty and simple tips.
DIY tricks
Make your home a Christmas fairyland with the paper and copper Christmas wreath. You can also use metallic papers if you are aiming for a frosted feel. Twist the copper wires to spell out your message. This makes for a super cool and easy DIY Christmas decor.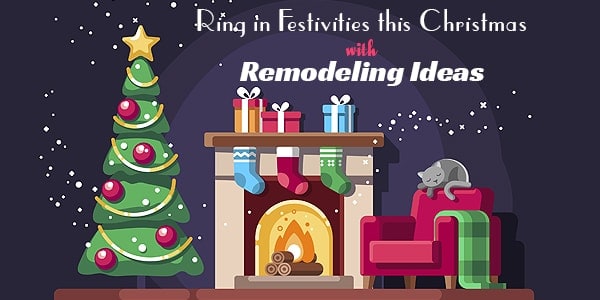 Off-beat colors
You can opt to break out off the red and green color and choose other color schemes instead like a green, blue, and silver color scheme. You can choose to decorate your Christmas tree with an assortment of silver, blue, and green glass ornaments. Also you could coordinate a sea of wrapped packages in blue-and-white to complete the pretty color scheme.
A gold and white color scheme would make your house sparkle too. Decorate a frosty Christmas tree with gold, silver, and blue ornaments and create a sparkling festive decor.
You can also opt for a bright color scheme by using to widely contrasting colors, like orange and turquoise, to make for a bold Holiday look.
Apart from the Christmas tree, the Christmas table decorations make up another important part. Choose these things to make for a whimsical and dreamy look and ditch the traditional one.
Add a dramatic woodsy element with a floral garland that drapes from the table to the ground in an effortless manner. It surely looks elegant.
Use trays for small bites and use gorgeous looking mini desserts to decorate the table. You can also choose to coordinate the food colors with the table. Use greenery to cushion the trays and add foliage throughout the table to create a rustic look.
The front porch makes for another place that can be decorated prettily to complete the Christmas look. You can hang garlands and berry-filled wreaths in every window to create a stunning look. You can also use meteor lights for outdoor lighting to make it seem surreal.
These are some of the simple and easy Christmas Remodeling Tips to deck up your place this festive season.