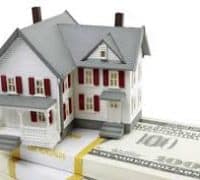 Insurance is designed for financially hedging against the risk of substantial loss or damage caused by an unknown factor. The process of new home construction and remodeling increases the likelihood of loss or damage to your financial interest. Construction operation activities requires careful assessment of what risk are acceptable and what risk require to be insured. Only after a closer look can a property owner make that judgment.
The assessment begins with understanding the associated risk with the required tasks connected with each step of the new construction or remodeling process. The property owner should have an in-depth discussion of the higher risk construction processes and procedures. There are many common risks with many of the processes such as falls from roof or scaffolding work and lifting injuries from improperly moving oversized products. Understanding your contractors safety plan for mitigating such risk is an essential practice in reducing your risk exposure.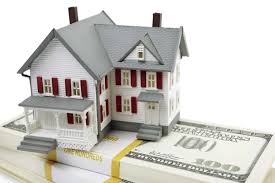 One of the important measures an owner can effectively do to further insulate themselves from construction risk exposure is by understanding and purchasing the appropriate forms of insurance coverage. It is also important to understand what type of insurance your contractor should maintain through the duration of the project. It is also critical to understand that standard homeowner insurance will not cover a major remodeling project or is it sufficient for new home construction.
Contractors Insurance Types
Traditionally the best combination of construction risk insurance is a combination of contractor provided insurance and home property owner provided policies. Your contractor should furnish the owner with an insurance certificate that has an endorsement of making the property owner additionally insured. This will help assure you that you will have a claim interest in any damage to your property that is under coverage. At a minimum your contractor should have the following insurance coverage's;
General Liability Insurance – This coverage generally insures liability from bodily injury and property damage resulting from your contractors work efforts to your property. This insurance does not cover the cost of repairs from damages from defective work. General liability insurance also covers personal injury from 3rd party consequentially being hurt while on the property.
Hired Auto Insurance – Hired auto insurance is coverage for vehicles owned by your contractors employees. The employees will usually have private car insurance but if they are using their vehicle in a working role, their private insurance company may not accept an work incident claim on their personal policy. This insurance would assume liability for the claim.
Workman's Compensation Insurance – This coverage is required for contractors that are self performing skilled labor firms. If a contractor has employees that are not legitimate subcontractors they are responsible by state law for the medical cost and lost wages associated with a job related injury. This is a critical point because if an employee who is injured and not properly covered from a job related injury, the homeowner can be sued and found responsible for the relevant loss expenses.
Professional Liability Insurance – Is insurance coverage for contractors that do design and building services. It covers the design and construction errors and omissions that might occur during and after the completed construction project. Professional liability insurance also covers 3rd party hired by the contractor such as engineers.
Property Owners Insurance Types
A common error on the part of property owners is that they think that if their contractor is insured that they are free of liability or construction risk. This could not be any further from the truth. Property owners have an obligation to protect their financial interest by maintaining a homeowners policy at all times during ownership. They should also protect their construction investment during construction through a builders risk policy.
Homeowners Insurance – If you are having a new home built or a home renovated you want to have homeowners insurance. If someone is hurt on the property during construction your homeowners policy will protect your interest. In addition to homeowners insurance the property owner should also purchase the additional coverage if undertaking a major home renovation or new home construction project.
Builders Risk Insurance – This insurance can be purchased by either contractor or homeowner. It is usually more cost effective for the homeowner to purchase this coverage directly instead of paying the mark-up on this line item.
Builders risk insurance provides protection for the construction projects insurable interest in the materials and equipment used in the construction or remodeling project. If the construction project is damaged or sustains a loss during the coverage period, the policy holders interest is protected up to the insurable limits.
Cost of Insurance on the Impact of Your Construction Cost
Construction risk insurance is expensive to purchase for new construction and remodeling projects. The total cumulative project insurance cost can represent as much as 10% – 15% of the hard cost of construction expenses. This is a significant investment in the protection of your construction projects financial interest.
This is why many contractor bids can be much less expensive than their insured competitor. If a contractor is not properly insured their bid proposal is likely to be far less than a fully insured contractor. Without careful examination, a property owner can simply justify such a bid proposal discrepancy as competition instead of potential negligence.
Homeowners Exposure of Under-insured or No Insurance
Although the cost of construction insurance can be a substantial impact on the total cost of a project, it pales in comparison to experiencing a total uninsured loss of a project. The cost associated with a law suit from a bodily injury by itself can bankrupt most property owners or contractors.
Policy gaps and being uninsured can also result in a punitive effect to a typical construction budget. As we have mentioned these gaps in coverage can result from the contractors ignorance or neglect. For this very reason it often pays to do business with an experienced and knowledgeable professional contractor. Construction risk insurance is one of the least understood and least discussed items when property owners are evaluating qualified contractors.
Although the probabilities of experiencing a catastrophic loss are less the 3% in most cases, the likelihood of some incident increases when a property owner does business with an uninsured contractor. This is largely due to an underlying indifference of an uninsured contractor to the consequences of their actions or neglect may have on your property. As a property owner it is your responsibility to your financial interest to mitigate known and unknown risk. Understanding your insurable options will achieve that goal.