ROOM ADDITIONS HOUSTON & HOME ADDITIONS HOUSTON
Home additions Houston are a great renovation solution for space problems or dysfunctional floor plans. Marwood Construction offers design build room additions Houston for their valued clients lifestyle challenges. We promise to listen to your needs, discuss your budget, evaluate your homes options and explore with you the feasible possibilities. Depending on the selected project scope we will work with you to advance your design from hand sketches to permit ready construction plans. Once we have completed the details of your building plans we can reliably finalize your renovation cost.
Some of the reasons you might need a home additions Houston;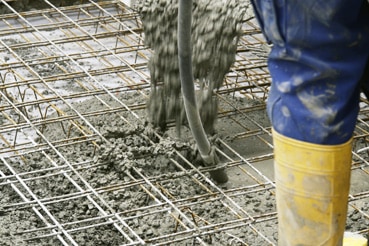 New Master Bedroom Suite
Multi-generational Living Area
Family Room
Game Room
Media Room
Home Gym
Visitor Quarters
Garage Expansion
Second Floor Addition
Additional Bedrooms
Kitchen / Bath Expansion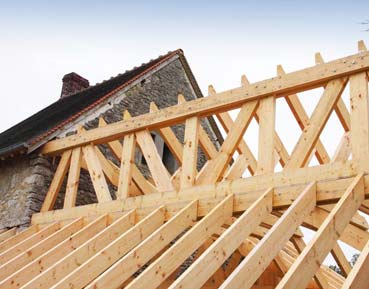 Every homeowner goes through huge family changes during different periods of their life. The typical answer to space issues with a home is to buy a new home rather than plan room additions Houston. Although this is not always possible for instance; families with children find it difficult to move locally and disrupt their children's life by changing schools. This can also apply to aging seniors who have been in their homes for many years and find it undesirable to move their locations due to immediate family nearby or their familiarity of the immediate neighborhood they live in. So instead of seeking a new home, they identify their lifestyle needs and begin to reimage different space needs with home additions Houston. This often leads to building room additions Houston and/or undertaking a major renovation to the existing home.
BENEFITS
There are many benefits for homeowners to consider expanding the envelope of their existing home. The most significant benefit of building room additions Houston to their existing home is that it is simply one of the best and cost effective financial alternatives to a space problem with your home. Adding home additions Houston becomes extremely attractive when compared to buying a new home. Especially when you take into account the expenses associated with the transaction cost. When you add up the cost of commissions, closing cost and moving expenses associated with buying a new home, the cost of a major addition or renovation becomes an attractive solution. More about this later.
The second most significant benefit to the homeowner is that you can design nearly anything you desire. After you have carefully considered your changing lifestyle needs, it is helpful to discuss your options with a design build remodeling professional. We will listen to your needs and review any documents or ideas that you present in an effort to explore the possible options available. Once you discover your feasible options you should consider contracting to design your desired improvements to determine if they will fit your expected future needs. A professional design build general contractor should be able to design your addition and improvements within your target budget.
One of the important matters in weighing alternative considerations is understanding the inherent value loss in the selling and buying transaction process. When you add square footage to the your home you increase the value while preserving the capital appreciation in value accumulated over the years. When you sell your existing home and buy another home in a nearby neighborhood, the increased value appreciation from your existing home is lost in the transaction. You do not actually loss the cash value during the transaction, but rather your capital appreciation is offset by the sales price of the home you are buying. A portion of the sales price of the home you are buying reflects the capital appreciation that the seller has accumulated. Hence your capital appreciation from your sales price is negated by the sellers capital appreciation realized.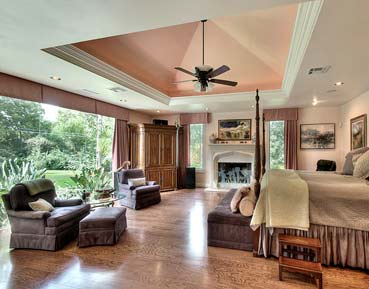 Depending on what area of Houston you live, the home and land prices have traditionally increased by 3% – 6% annually. Based upon a modest home value in metro Houston of $700,000 over a period of 5 years would represent $175,000 in value appreciation at 5%. If you use the average value of $1,300,000 for higher end neighborhoods over the same period at 5% annually, the appreciation would be $325,000 in a 5 year period. In both these cases over a short period of time, the value appreciation by itself would more the pay for your addition or major renovation to your existing home.
Another important, but often overlooked matter in a sell / buy scenario is the actual cost associated with transaction cost. The transaction cost is represented by sales commissions on your sold property, closing cost on both sides of the transaction and your moving cost. Let's look at both of our previous scenarios (commissions 6%, closing cost 1.5%, moving cost .5%). In the case of the $700,000 sell/buy scenario, your total transaction cost would likely be approximately $56,000. Total potential value transfer loss of $231,000 = ($56,000 + $175,000). In the case of the $1,300,000 sell/buy scenario, your total would represent approximately $104,000. Total potential value transfer loss of $429,000 = ($104,000 + $325,000). It is worth mentioning that these cost do not take in consideration the expenses associated with making the personal improvements to the home you are purchasing.
One final benefit worth your attention if you are approaching the senior age group. For those homeowners whose home represents their homestead in Houston and are over the age of 65, they will receive additional benefits in favorable property tax treatment. There are additional tax benefits from the cap on your homes taxable value and additional homestead exemptions that seniors benefit from. This gets even better when you consider you can also increase the value of your existing homes square footage while enjoying the valuation cap after improvement cost adjustments.
Home additions Houston can have a huge impact on space and lifestyle. The most important factor in planning the room additions Houston is creating a seamless space between the new and the old space. This is not only architecturally important but if poorly done can negatively affect the value of your home. This adds to the importance of properly planning your new space and clearly visualizing the details before you commence with improvements. The benefits of our 3D drawings are very useful in visualizing furniture and fixture appointments as well as color and contrast of the finished space.