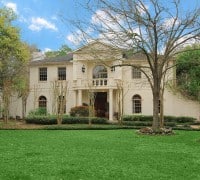 The dreaming of building your own luxury custom home in Houston is a special financial and career milestone for only a few select people. Even if you have the financial where for all to achieve this goal, the commitment and the time investment can be taxing on relationships and job demands. If you are one of these special select people, the pride of accomplishment of achieving this lofty goal is unparalleled. Building your personalized "one of a kind" luxury custom home is like scaling Mt Everest. Few will ever attempt it, but the ones that do will enjoy a special pride of ownership that most people can only dream about.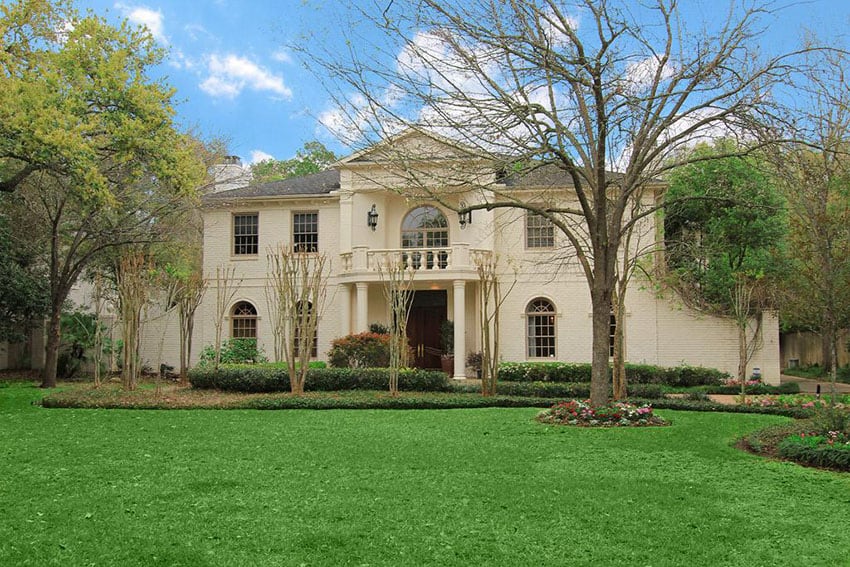 Home Builders or Architects or Purchase Lot First
So you are seriously thinking about undertaking the custom home building journey. Should I buy a lot or interview home builders and architects first? I would have to answer your question with a question. If you where considering elective surgery, would you schedule the surgery after talking to the first surgeon or would you solicit additional medical opinions? My recommendation is to always select your trusted advisers before making a commitment to purchasing a building site. If an extraordinary lot opportunity comes on the market before you have assembled your team, then tie up the lot on contract and leave an out while you are interviewing home builders and architects.
In the best interest of an owner, you should always develop a collaborating design team consisting of architects and custom builders. This team can help you establish a conceptual footprint for your new luxury custom home and use this to assist you in qualifying the desired property before purchasing or closing. This is done by scaling the home design footprint onto the boundary survey to determine if it will layout properly without encroaching on setbacks or utility easements. The home builders can also make you aware of any special site condition cost associated with the lot you would like to buy. Some of these expenses are tree removal, the purchase of soil to build the lot up for drainage and any special requirements for utility services or retaining walls.
Home Design Process
The actual home design process should commence after you have selected your design team. It is also productive if the owner completes a home design profile, which gives the design team a closer look at your design goals and how your new home will service your lifestyle. When an owners collects and catalogs different photo images of home features that they are interested in incorporating into their new home design, the conceptual drawing phase will move at a much quicker pace. Without the owner providing clear direction to your design team the conceptual design phase can get very confusing and frustrating for everyone. A prepared and decisive owner makes a great candidate for designing a " one of a kind home".
The benefit to the owners and design team of having custom builders in the design process is that they can provide construction cost estimates and recommend value engineering ideas as the home design evolves. This can assist the design process by keeping the proposed design construction cost within range of the proposed budget. Much too often, when using the traditional design-bid method of an one of a kind home, the estimated cost of building the home does not get discovered until the drawings are done and the bid process begins. When this happens it requires the owners to return to the drawing phase to conduct value engineering and redevelop the home design to fit the targeted construction budget.
Luxury Custom Home by Custom Builders
When it comes to the actual construction of your one of a kind custom home you will best be served if you focus on selecting luxury custom builders that have years of experience building many different types and styles of homes. Also focusing on using custom home builders that provide you personalized service each step of the home construction process will frequently offer you the best customer experience and better quality standards for construction. Many of the custom builders that promote themselves as luxury home builders will have a member of their staff oversee the actual home construction process. This can lead to many misunderstandings due to the number of participants in the process.
Luxury home builders all have their own business process methods that they are comfortable with. The secret to selecting the most appropriate custom builder for you is to select one that shares your business priorities, demonstrates a sincere enthusiasm for serving their clients and someone that will serve your interest in a professional matter. The new home design and construction is a long process. You can be connected to your home builder for multiple years building the home and several years during warranty. It makes sense to like and trust your custom builder.
My recommendation to you is to surround yourself with talented trusted advisers from the beginning and your luxury home building experience will be as rewarding as living in your new luxury custom home.