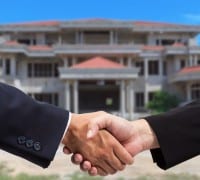 Selecting luxury home builders is much like the process of hiring an attorney or a specialty surgeon. It often begins with you asking your friends and work associates for recommendations. You might even search the internet and ask your home realtor. Where you start is not critical to the process, but selecting custom builders that represent you as a trusted adviser is of great importance. There are fundamental essential characteristics of any professional service provider that separate them in their industry. Let's take a look at what these characteristics are:
Trusted Adviser
Integrity in any profession is an admirable trait. Luxury builders are no different, although you would not have to go far to hear a good hair raising story about someone's horrific experience. Integrity establishes a benchmark for doing business. It is the gold standard for an open and honest exchange of thoughts regardless of the persons acceptance to hear them. It is professionally a personal choice to elect to hold one's self to consistent moral and ethical standards.
Luxury custom home builders are no different than many other professional services. There is a bottom tier in each profession that earns bad press for the remaining professionals in the industry. This group is not to difficult to evaluate and often have left a long trail of dissatisfied clients. The balance of the industry consist of generally good people getting caught up in the complications associated with financial transactions. The price tag of luxury remodeling and the construction of a new luxury home can cause clients to get very emotional and stressed out. This is brought on by the rapid decision making required of them and their personal service & performance expectations.
The top tier custom builders anticipate their clients emotional sensitivity and work very hard to educate them on their luxury builders process and systems. They are open and honest with their clients, but sensitive of their bed side manner in communicating emotionally charged issues. They will make a considerable effort in being forthcoming and transparent in their dealing with their clients. This is often at their own expense to maintain a working relationship.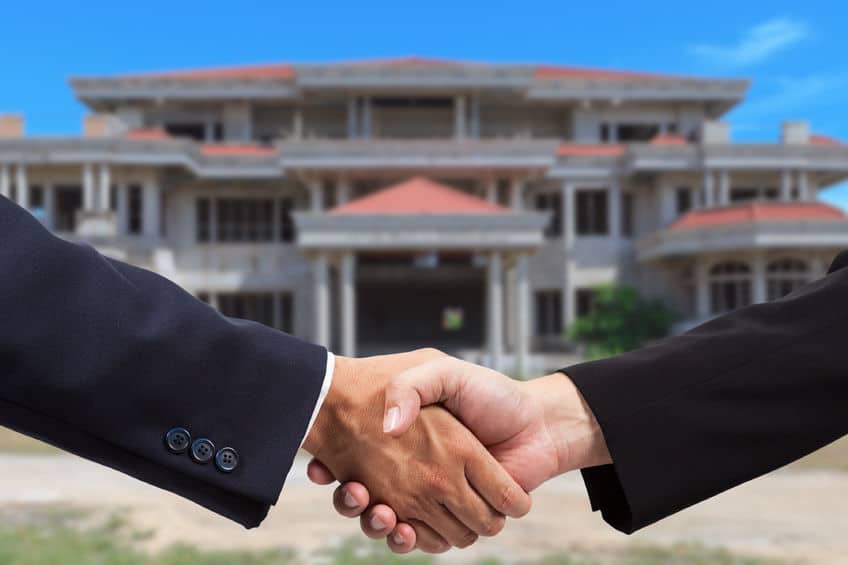 Master Craftsmen
The top tier luxury custom home builders have learned their trade by being hands on as custom builders through their professional life. In many cases they started out as tradesmen and have built their business around the quality construction practices they have used over the years. Although there are fewer of these types of luxury builders around these days, the business of luxury remodeling and custom builders has become as much about excellent marketing and financial skills is as of construction skills. Luxury custom home builders must be multi-skilled in all facets of the luxury builders business to be successful. The greatest difference in the skill set of the modern time luxury custom home builders is that they must be intensely focused on their clients' needs, which will discuss shortly.
As with any professional service provider, custom builders should demonstrate a commitment to their craft through continued education, professional associations and achieving industry accreditations. Luxury custom home builders in Houston are not required to be licensed by the state of Texas. There are no professional business competency qualifications or skill proficiency requirements that luxury remodeling or luxury builders are necessary to pass. This causes a greater need for the sufficient due diligence on the behalf of the client to vet their professional home building partner.
Intensely Client Focused
Luxury custom home builders provide their valued clients a premium service. It should be the custom builders principle goal to provide their clients with the best service they can facilitate. In most cases that means providing guidance during home site acquisition (lot), the design budgetary development process and the actual construction phase. This entire process can take up to 18 – 36 months in most cases. You can begin to understand why a high percentage of the client / custom builders relationship get tested. This is indeed a long period of time to be engaged in a relationship that might be flawed.
Most clients greatest frustration is not with the quality of the home construction if they have made half an effort to vet their luxury builders. The stress on the clients is usually associated with one of two of the most common issues. The most common problem stem from misaligned client expectations. These frustrations are from repeated client disappointments resulting from the client's expecting one thing while the custom builders deliver something different than expected. The second most frequent client dissatisfactions result from clients not understanding the luxury builders building process and systems. These include such system and process requirements that the client does not have a good understanding, like product selection priorities and construction sequences phases.
Mindful that this process is very emotional for most clients, a series of disappointments can lead to meltdowns and making mountains out of mole hills. The luxury builders and luxury remodeling contractors responsibility is to over communicate with their client. They should provide the client with detailed construction schedules, prioritized product selections with the appropriate time lines and initiate regular reminders. Furnishing a structured schedule for site meetings during construction will often head off client anxiety relating to on construction phase issues.
Selecting your luxury custom home builders is a significant decision in the remodeling or new custom home construction process. Your selection process should include many social and business meetings in an effort to truly determine if your custom builders is going to be a good fit for your needs. This should include sharing situational scenarios (what ifs) to access your luxury builders moral and ethical compass. You are much better off in conflict early in the selection process, then half way through construction. Take your time and select wisely.